Wellness and Workouts Blog
The Wellness and Workouts Blog lets you know whenever any new or updated web pages appear on Wellness and Workouts.
To subscribe to the Wellness and Workouts Blog, you do not need to give your e-mail address. Simply right-click on the orange RSS button in the left column, and then copy-and-paste the URL of the RSS feed into your blog reader. Or click on the Google, My Yahoo!, or My MSN button if you use one of those, and follow their instructions.
If you are unfamiliar with RSS and how subscribing to RSS works, click the little question mark by the RSS buttons, left, to learn about this wonderful service.
Disclosure: We may receive a commission if you purchase through links in this post.  
We are a participant in the Amazon Services LLC Associates Program, an affiliate advertising program designed to provide a means for us to earn fees by linking to Amazon.com and affiliated sites. For more information, see our disclosure page.

Aug 02, 2023
Fillable Emergency Binder Printables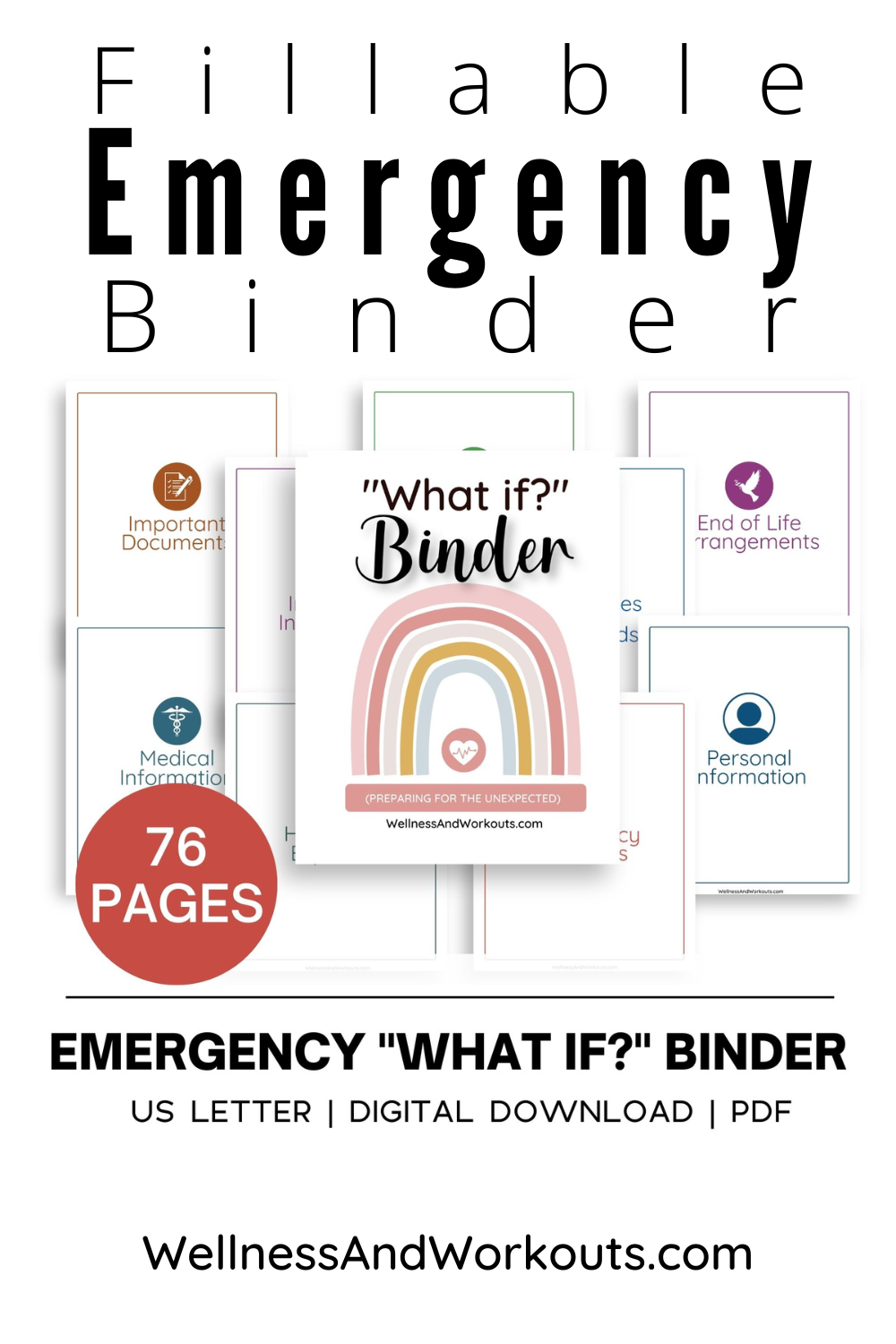 These fillable emergency binder printables will help you prevent stress by organizing all of your most important health and emergency information.
---
---