Dairy Free Cheese Sauce
Dairy free cheese sauce. I know, it's a total oxymoron. But like others listed in my healthy eating guidelines, this recipe is too good to not share!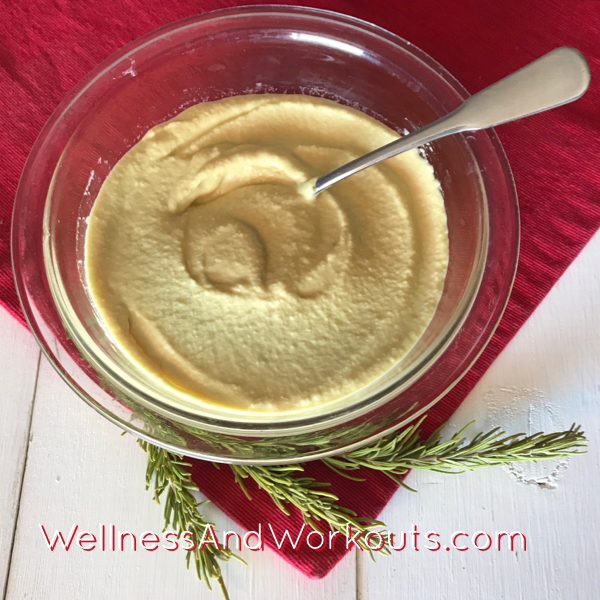 Disclosure: We may receive a commission if you purchase through links in this post.  
We are a participant in the Amazon Services LLC Associates Program, an affiliate advertising program designed to provide a means for us to earn fees by linking to Amazon.com and affiliated sites. For more information, see our disclosure page.

This version comes from Cristina Curp, of the blog The Castaway Kitchen. It's from her amazing new cookbook, Made Whole.
She was kind enough to allow me to share a recipe with you from the book, and this was the one I chose. I was able to throw it together with ingredients I already had on hand, which I love!
I confess that once I made it and took pictures of it, I found it very tempting to snack on. I will keep it in mind when the rest of my family is eating on cheese in front of me.
Here is the excerpt with the dairy free cheese sauce recipe from her book: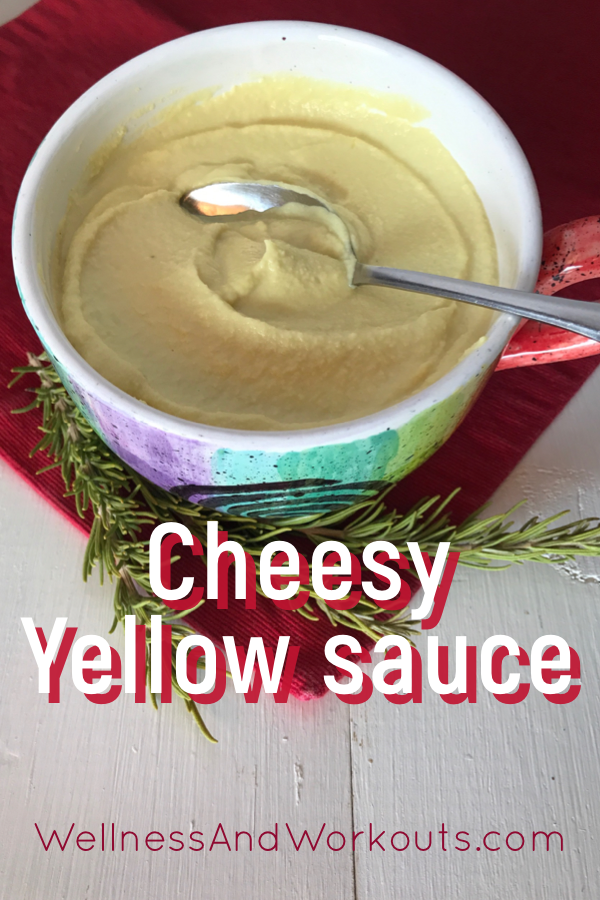 Dairy Free Cheese Sauce aka "Cheesy Yellow Sauce"

Cheesy yellow sauce
This is an old Paleo trick: MacGyvering a combination of seasonings, acidity, and umami to trick your taste buds into believing they're getting some nacho cheese goodness when really, you're eating a super nutrient-dense addition to your meals. Use this delicious sauce to turn kelp noodles into Creamy Kale Noodles (page 320), spoon it over Beef Carnitas (page 246), or serve it as a dip with Proscuitto Chips (page 118).
Makes 2 cups (1/2 cup per serving)
PREP TIME: 15 minutes
1 1/2 cups steamed, mashed cauliflower florets (about 1 small head), hot (see Notes)
1/2 cup full-fat coconut milk
1/2 cup nutritional yeast
1 Tablespoon lard (for a dairy-free/AIP version) or unsalted butter, ghee (for a version with dairy) 
1 1/2 teaspoons coconut vinegar
1 teaspoon fine Himalayan salt
1 teaspoon garlic powder
Place all of the ingredients in a blender. Cover and blend on low, slowly bringing the speed up to high.
Continue blending until the sauce is completely smooth. Taste for seasoning and add a little more salt and/or garlic powder if you like.
Store in an airtight container in the refrigerator for us to 1 week. Warm in a saucepan on the stovetop over medium heat, stirring occasionally.
Chef's notes: To steam cauliflower, cut the head of a cauliflower into florets. Fill a saucepan with about an inch of water and bring to a boil. Place the cauliflower florets in a steamer basket and place over the boiling water. Cover and steam for about 8 minutes, until the cauliflower is fork-tender. (It's a good idea to keep a bunch of steamed cauliflower in the freezer—it comes in handy for all kinds of uses).
This is best made with freshly steamed or reheated cauliflower because the heat from the cauliflower helps to Mel the fat. If you make it with leftover refrigerated cauliflower, you will need to run the blender longer, until it heats up the sauce to melt the fat. If suing refrigerated, already steamed cauliflower, reheat it in the microwave (?!) Before using it in this recipe.
Substitutions: Use lard, duck fat, or suet in place of the butter or ghee to make this AIP-compliant. If you can't use coconut milk, you can omit it; simply double the amount of butter (or other fat) and add a little more mashed cauliflower. In place of coconut vinegar, you can use red win vinegar or apple cider vinegar.
Per serving: Calories 185, Fat 11 g, Total Carbohydrates 15g, Dietary Fiber 7.5g, Protein 11g

Learn more about Cristina Curp's book, Made Whole
I made this sneak peak video of Made Whole this summer, check it out to learn more about this AMAZING cookbook:
---
---