Coconut Smoothie Recipes
How to Make a Smoothie
How to Make a Smoothie? It's really pretty simple. Coconut smoothie recipes are delicious. Pick one out, below, throw your ingredients in a blender, and blend. When making weight loss smoothies, for best results choose the lower carbohydrate fruits such as blueberries, raspberries, or strawberries, when using coconut milk.

Coconut Smoothie Recipes
There are coconut-flavored smoothie recipes, and smoothie recipes that use coconut meat, milk or water in them. On this page I will share with you a cherry coconut smoothie recipe made with coconut milk.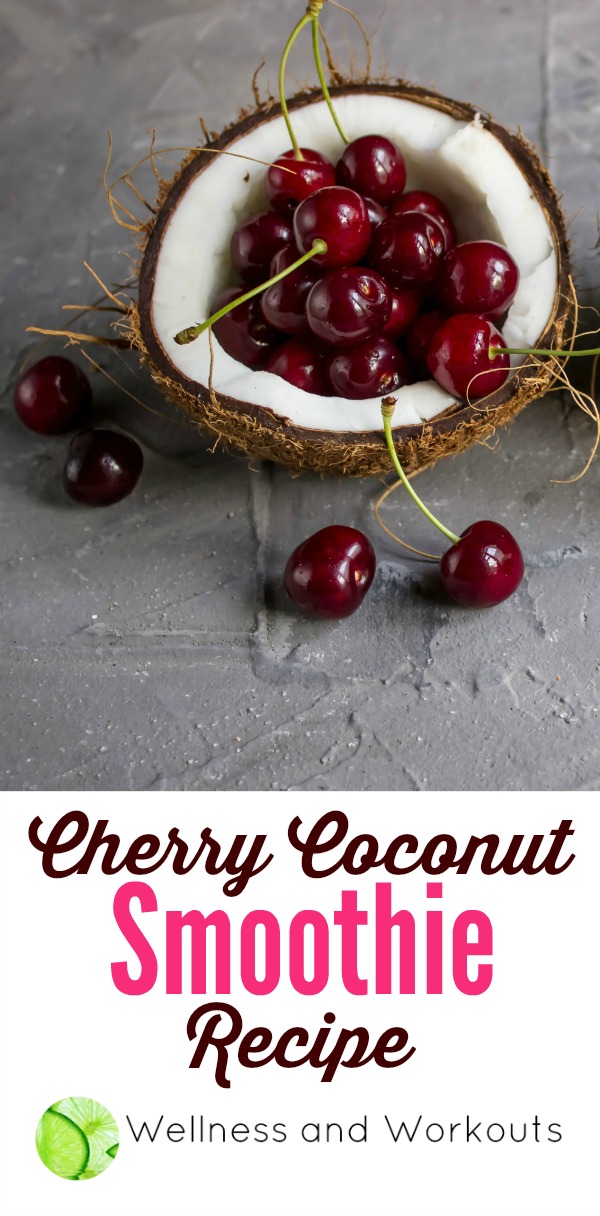 I do advise you to add the ingredients in my recipes in the order listed, though. Why? If you add frozen berries first, they can melt just enough to clump and re-freeze together, and burn out the motor on your blender.

So as a general rule, add liquids before chunky, frozen ingredients.
For smoothies that use ice cubes or frozen berries, be sure you have a high quality blender. Even though we have a very good blender on our Bosch Mixer, we always use our Vita Mix to make smoothies.
Below is one of the simplest coconut milk smoothie recipes, to get you started.
Disclosure: We may receive a commission if you purchase through links in this post.  
We are a participant in the Amazon Services LLC Associates Program, an affiliate advertising program designed to provide a means for us to earn fees by linking to Amazon.com and affiliated sites. For more information, see our disclosure page.

Quick & Easy Fat Loss Foods
These drinks are probably my favorite fat loss secret. I love smoothies that contain coconut milk, as the coconut oil is one of my top fat loss foods.
They are a delicious way to help target fat loss, especially when you are doing regular fat loss workouts.
We are pretty serious smoothie drinkers around here. We like to invent new, healthy recipes quite often. Some of us have food allergies. We have had to avoid dairy at times, so we have to be creative.
And, or course, we like to use living, whole foods, to keep the fat loss natural.
Cherry Coconut Smoothie Recipe
This, one of my very favorite smoothies, can contain as few as only three ingredients, and can be made no sweeteners at all, besides the fruit.
This recipe is a great way to get sweets without a big spike in your blood sugar level!
14 ounces of fresh or canned coconut milk (it contains coconut oil, great for increasing your metabolism :). To avoid preservatives and BPA found in most brands of canned coconut milk, I recommend learning

how to make coconut milk

--it is easy with this

coconut milk recipe

!

1/2 teaspoon or more coconut oil (optional, you can add more over time if you want).

7 ounces of water.

fresh or frozen cherries or blueberries (these berries are naturally sweeter than others we've tried), enough to sweeten and flavor to taste. (note: if you are following the Trim Healthy Mama way of eating, adding a handful of cherries per serving will make this an [S Helper]. Adding one half cup per serving of blueberries per serving will make this an [S]. So if you are dividing this recipe into 4 servings, add either 4 handfuls of cherries, or 2 cups of blueberries to meet THM requirements.)

Optional: Stevia, if you are limiting the amount of berries and want a sweeter taste.
Add all ingredients to your Vita Mix or blender, and blend till thoroughly mixed. This makes about four smoothies, depending on your desired serving size.
For another great recipe, check out my daughter's strawberry banana smoothie recipe.
And be sure to sign up for my monthly newsletter, below, for more yummy GAPS Diet/SCD/Gluten Free recipes.
Return to top of Coconut Smoothie Recipes
---
---