Easy Cranberry Sauce Recipe
This easy cranberry sauce recipe is one of my favorite holiday foods. When we went on the GAPS Diet, regular canned cranberry sauce became off limits.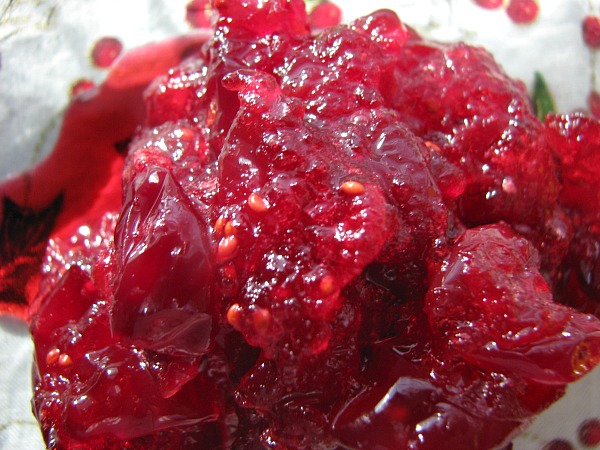 Why? canned foods are likely to contain BPA and other harmful chemicals in the can liners. Also, all of the canned cranberry sauce I had always had contained refined sugar. Probably even high fructose corn syrup in more recent years. Ugh. 
Disclosure: We may receive a commission if you purchase through links in this post.  
We are a participant in the Amazon Services LLC Associates Program, an affiliate advertising program designed to provide a means for us to earn fees by linking to Amazon.com and affiliated sites. For more information, see our disclosure page.

So I was wonderfully delighted when my oldest daughter converted a traditional recipe for cranberry sauce into a honey sweetened version that tastes every bit as good as my old favorite. Even better, actually. It is a joy to eat such a healthy, delicious food, with no guilt or health damaging substances!
Ingredients
2 cups water
1 3/4 cups honey
4 cups cranberries (16 ounces)
Instructions
In a large saucepan, combine water and honey. Bring to a boil, stirring to dissolve the honey. Boil rapidly for 5 minutes. Then add the cranberries, and return to boiling. Let boil, uncovered, over high heat for 10-15 minutes or till skins pop. If you like a runnier sauce, cook for less time. For a thicker sauce, cook a little longer. Remove from heat, and serve warm or chilled with poultry, pork, beef or pumpkin pudding. Makes about 4-5 cups, depending on how long you cook it.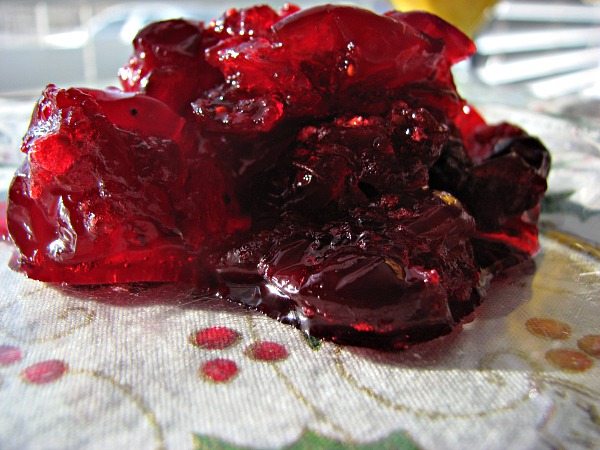 Return to Top of Easy Cranberry Sauce Recipe
---
---