Pumpkin Bar Recipe
This pumpkin bar recipe is a gluten free, grain free, dairy free, version of a popular Pampered Chef recipe called "Pumpkin Pie a la Easy."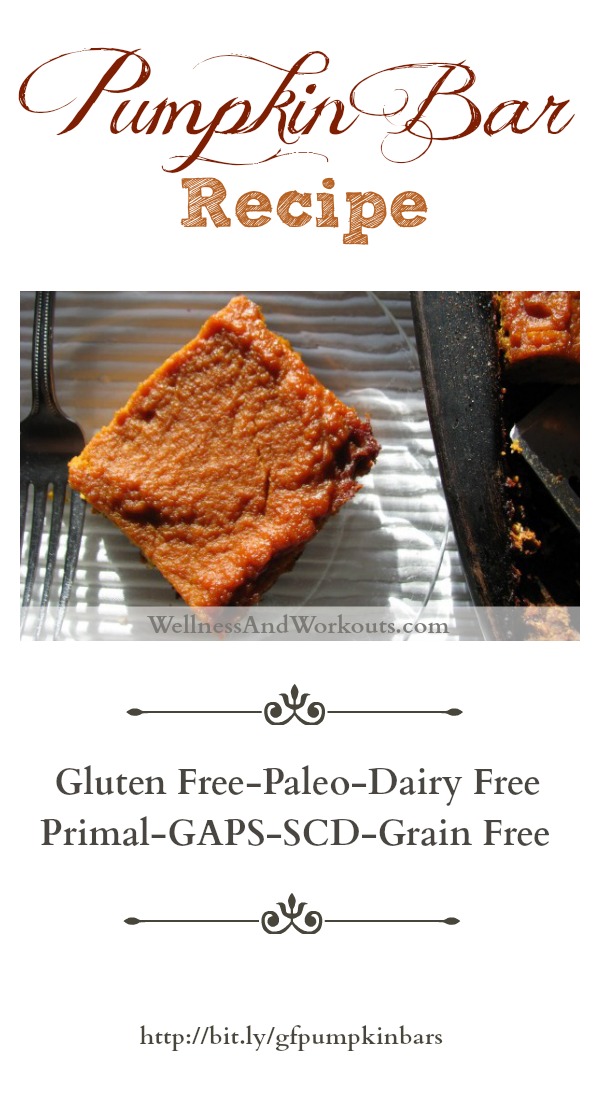 The ordinary, traditional crust is replaced with a sumptuous coconut flour crust. Coconut milk and coconut oil replace the dairy ingredients. This version is delicious! And it will allow more of your friends and family to enjoy it with you. 
Disclosure: We may receive a commission if you purchase through links in this post.  
We are a participant in the Amazon Services LLC Associates Program, an affiliate advertising program designed to provide a means for us to earn fees by linking to Amazon.com and affiliated sites. For more information, see our disclosure page.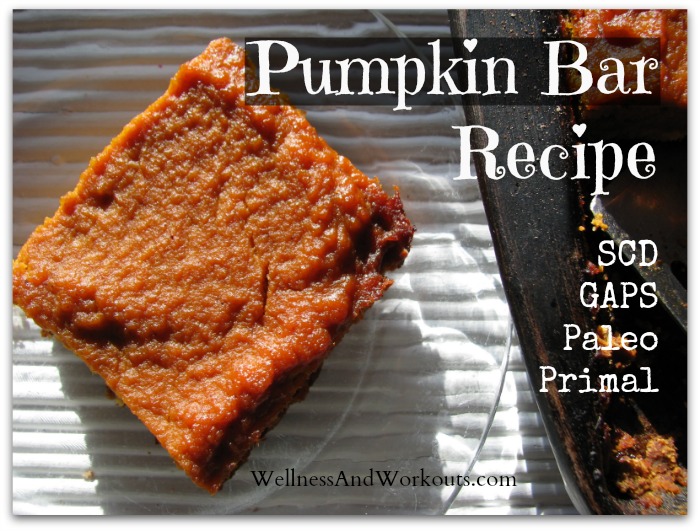 Pumpkin Bar Recipe -- Serves 24
Crust Ingredients
2 cups coconut flour, sifted
2 cups shredded coconut
10 eggs
2 Tablespoons honey
1 cup coconut oil
1 teaspoon salt
1/4 teaspoon cinnamon
1/4 teaspoon cardamom
Filling Ingredients
4 eggs, lightly beaten
30 oz. cooked pureed pumpkin (or 2 15 ounce cans)
16 oz. sweetened condensed coconut milk  ( I recommend learning  how to make coconut milk  instead, though)
2 teaspoons cinnamon
1 teaspoon powdered ginger
1/2 teaspoon nutmeg
1 teaspoon sea salt
1/2 cup honey (or a little more or less, to taste--you can mix all ingredients except the eggs, and taste the batter to learn if it is sweet enough for you. Then add the eggs, mix well, and go from there)
Preheat oven to 350 degrees F. Combine coconut flour, shredded coconut, eggs, honey and 1 teaspoon salt. Add melted coconut oil and mix well. Press evenly into the bottom of a 10 1/2" x 16" stoneware bar pan. Bake for 15 minutes.
While coconut crust is baking, combine remaining ingredients in a large mixing bowl and whisk till smooth. Spread over crust and bake 30-35 minutes or more, until filling is set and a knife inserted in the center comes out clean.
Let cool at room temperature. Cut into squares and garnish with whipped coconut cream if desired. Serve with a small serving spatula. Refrigerate any leftovers.
And that is it! This is one of those recipes that translates really well to whole gluten-free, grain-free, dairy-free ingredients.

Serve with a delicious drink, like this herbal coffee recipe, and Enjoy!
Get more delicious Gluten Free/Paleo Recipes like this to feel better. Click "Next" now!
Related Posts: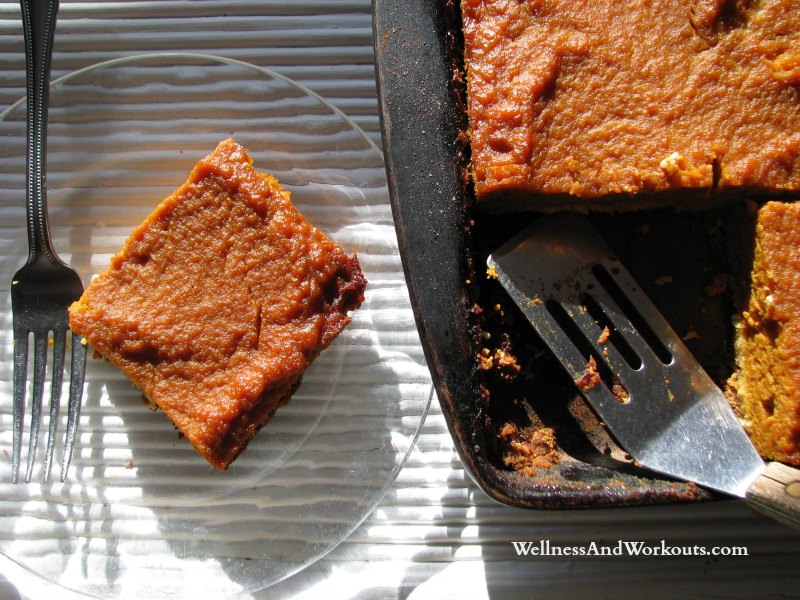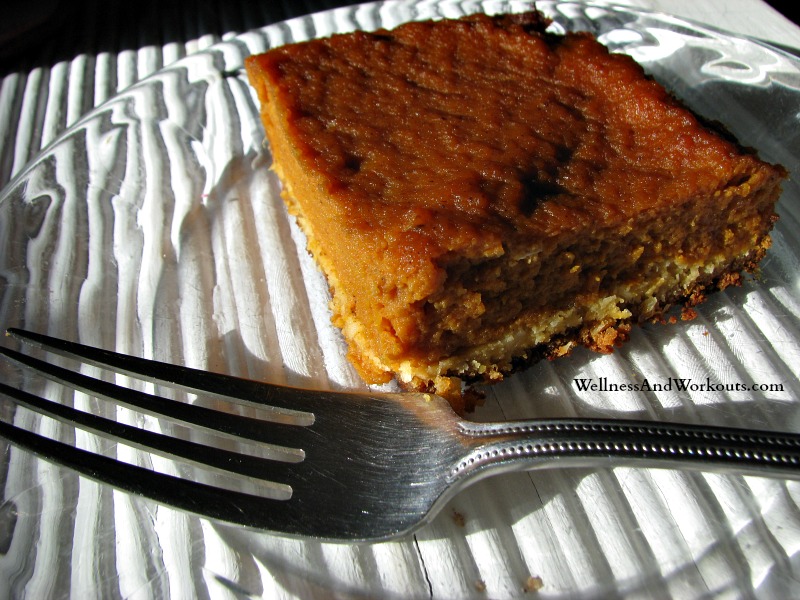 Photo Credit: All photos on this page are by Julia of ReformStead.com.
Thanks to Sylvie at Gourmande in the Kitchen for including these Pumpkin Bars  in her collection of Gluten Free and Grain Free Holiday Desserts.
Return to Top of Pumpkin Bar Recipe
---
---