The Paleo Foodie Cookbook
My Paleo Birthday Menu
The Paleo Foodie Cookbook by Rubies and Radishes blogger Arsy Vartinian was the cookbook I turned to when I had a birthday this summer--and wanted some extra-special food! I knew her recipes would be good, but honestly, they were so off-the-charts amazing, it blew me away!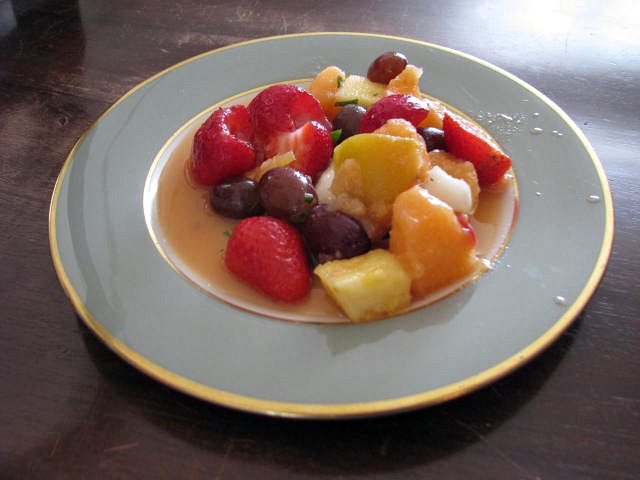 Before I tell you which recipes we enjoyed, I want to give you a little background on how we celebrate birthdays at our house. You see, we LOVE good food. When my husband and I were dating, we ate out quite frequently. I lived in Tempe, Arizona back then, and we ate at many of their Middle Eastern and Indian restaurants quite often. 

Our Family Birthday Traditions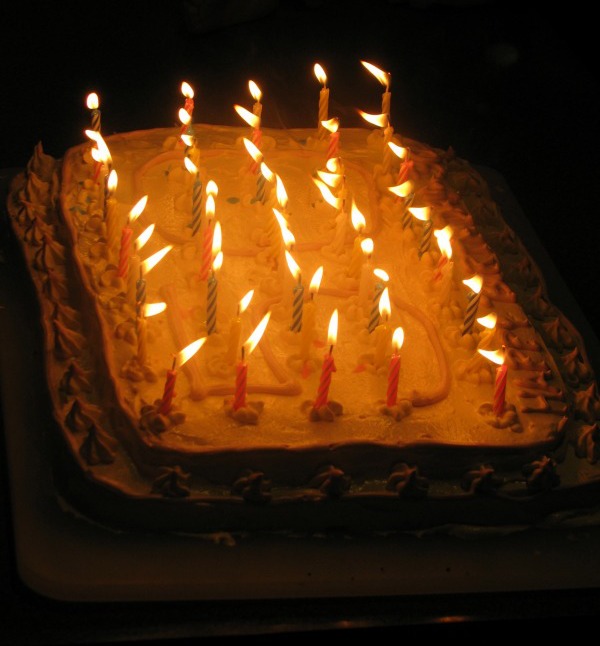 But in recent years, we've had to go gluten free. STRICT gluten free. And we've found even bigger benefits from going on the GAPS Diet. So making great food at home has become our practice. And for birthday,s our tradition is for someone other than the birthday "girl" or "boy" cook a special meal of their choice. Since my husband and three teens are all good cooks, this works well for us.
Enter The Paleo Foodie Cookbook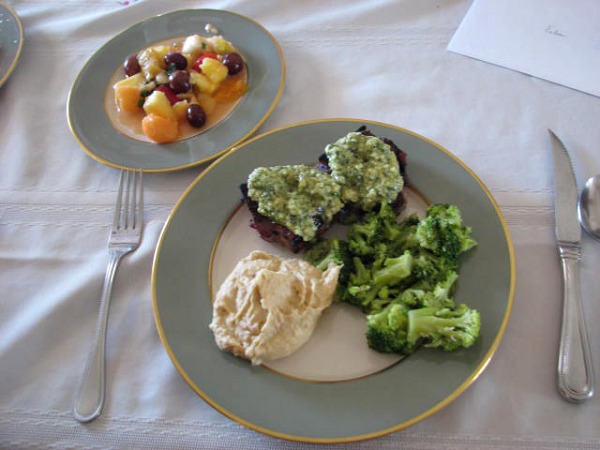 So when my 18 year old daughter asked me what I wanted to eat, I pulled out The Paleo Foodie Cookbook.
Here is the menu I chose:
Grilled Lamb Chops with Mint Pesto (page 104)
Spicy Parsnip Hummus (page 38)
Coconut-Lime Fruit Salad (page 127)
Broccoli 
Lemon Coconut Flour Cake (See Cake Decorating Directions for more GAPS/Paleo birthday cake information.)
My 18 year old daughter is the usual one to make most birthday meals lately. She likes to cook, and loves to create specially decorated birthday cakes. But this time, she asked my two younger teens to cook the main meal, instead.

Grilled Lamb Chops with Mint Pesto
So my 16 year old daughter marinated the lamb chops, and my husband and 13 year old son grilled them. She also made the Mint Pesto, using fresh herbs my oldest daughter grew in our backyard. So good!
Spicy Parsnip Hummus
My second oldest also made the Spicy Parsnip Hummus. This was a bit of a "cheat" for me, as I am on the Full GAPS Diet. And parsnips are not, sadly. But I really LOVE and miss hummus, and I figured chick peas would bother me much more than parsnips. Happily, the parsnips seemed to agree with me. But don't worry, I don't usually cheat on GAPS.
Coconut-Lime Fruit Salad
My 13 year old son also made the Coconut-Lime Fruit Salad. My husband chose slightly different fruit, so they would be in season. But with the dressing from The Paleo Foodie Cookbook, it tasted amazing.
Broccoli
The broccoli was oven roasted with oil, no special recipe, just how we often prepare it.

The Verdict:
The verdict? This meal was AMAZINGLY DELICIOUS! My husband and children did a fantastic job of shopping for and preparing the food. 

Based on how good these three recipes tasted, I have to very highly recommend The Paleo Foodie Cookbook. You don't need to eat Paleo to enjoy these foods. Anyone will like them. I can't wait to try more recipes from it!
---
You might also like: 
How I healed my lower back pain, and lost 41 inches while doing it!

The One Thing you should know before starting the GAPS Diet
How to speed up your metabolism? Nourish it!
Disclosure: We may receive a commission if you purchase through links in this post.  
We are a participant in the Amazon Services LLC Associates Program, an affiliate advertising program designed to provide a means for us to earn fees by linking to Amazon.com and affiliated sites. For more information, see our disclosure page.

---
---