Gluten Free Bread Machine Recipe
Gluten Free Bread Machine Recipe
There's nothing like a good gluten free bread machine recipe to get the house smelling great. And to make you feel like you are on a "normal" diet!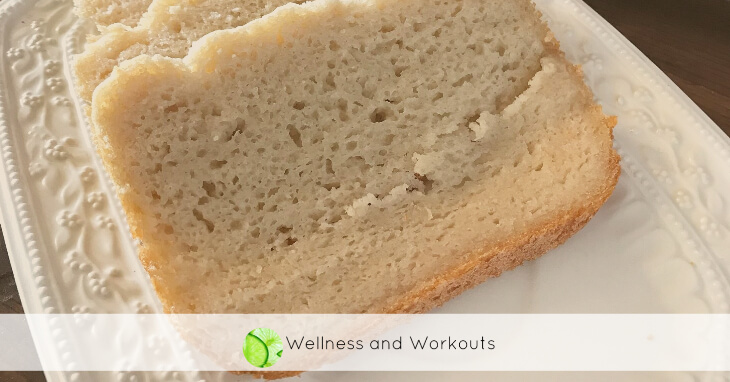 What happens when you give up wheat?
About 20+ years ago I learned that even though I liked wheat, it did not like me. And I have learned that I can never lose fat while eating foods that give me any kinds of health problems. 
Even though I've found it easier to find delicious gluten free dessert recipes, one of the toughest foods to do without is bread.
But I have good news for you--even on a gluten free diet, you can bake good bread! Home-baked, this gluten free bread machine recipe is much better than any store bought gluten free bread, in my opinion.

And there is nothing like the aroma of bread baking, that amazing scent wafting through your kitchen...
Here is a recipe I have used many times for my family. I have adapted it from Nicolette M. Dumke's  book, *Easy Bread Making for Special Diets.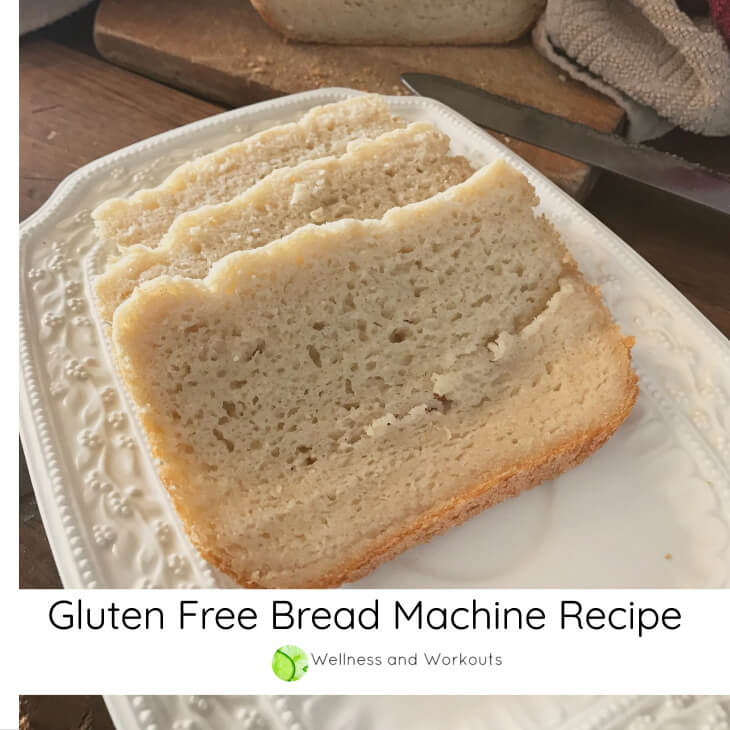 Disclosure: We may receive a commission if you purchase through links in this post.  
We are a participant in the Amazon Services LLC Associates Program, an affiliate advertising program designed to provide a means for us to earn fees by linking to Amazon.com and affiliated sites. For more information, see our disclosure page.

Gluten Free Bread Machine Recipe
This recipe works in all types of bread machines, not just those with a gluten free cycle.
If you are like me, and have a family who only eats gluten free foods, you will buy a couple extra bread machines, to make more loaves at one time. 
If this is your first time baking gluten free bread, you should know that it will not turn out quite as light and fluffy as wheat bread. But I think it is every bit as delicious!
Gluten-Free Bread Machine/Gluten-Free Bread Maker
Do you need a gluten free setting on a bread machine?
Is a gluten-free bread maker necessary? In other words, do you need to have a special kind of bread maker to make this bread?
Fortunately, for this gluten free bread machine recipe, the answer is no.
I know there are probably some wonderful bread makers on the market that are especially good for baking gluten-free loaves of bread. And it is possible this bread recipe might work better in one.
But my family has been very happy with my results in an ordinary bread maker.
This evening, I served two loaves of this recipe at dinner, one made on the regular cycle, which turned out very dense. The other loaf was made with the whole wheat cycle, and was lighter, more spongy. One of my sons actually said he liked the more dense loaf better!
If you want to learn more about gluten-free bread makers, Amazon has a selection of gluten-free bread machines.
Should you use a new or used bread machine?
If you have celiac disease or any kind of strong adverse reaction to gluten, you will want to find a brand-new, never-before-used gluten-free bread maker to use, simply because you can be assured that it is clean and safe for you to use for cooking.
For me, when I developed this recipe, I actually went to a second-hand store and picked out some inexpensive used models that looked decent, found their user manuals online, and did fine.
Is it cheaper to make your own gluten free bread?
Yes!
Yes, it is definitely less expensive to make your own gluten free bread from scratch at home.
You can especially save money if you grind your own rice flour.
How to make brown rice flour
I use a Nutrimill Classic Grain Mill to grind our rice flour from whole grain brown rice. This gives us the freshest flour for less compared to buying pre-ground rice flour.

It is SUPER easy to grind flour with a Nutrimill.
Just scoop some rice in, turn the knob, and after a few minutes, you have your rice flour in the lower container.
I have also used a VitaMix blender to grind smaller batches of grain. You'll want to get a dry grains container for your Vitamix to do this, though. (I also really love my blender for making weight loss smoothies and Vitamix almond milk!).
Again, it is super simple to do!
Specialty Ingredients:
I've compiled a quick list of ingredients for you that may be hard to find in your local store. Ingredients such as:
tapioca flour and surprisingly,

yeast

(our local stores are all out of ordinary baker's yeast due to the 2020 shortages).
Please note, this is NOT a complete ingredient list for this gluten free bread machine recipe, I just included things that might be more difficult to find locally.
  Relax, Color & Start Organizing Your Recipes, Today!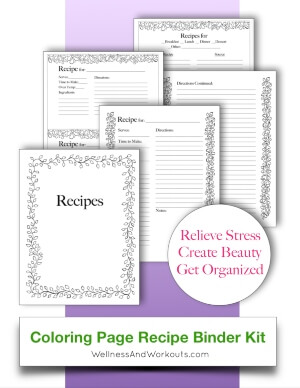 If you want a fun way to de-stress while organizing your recipes, check out this cute, printable coloring-page recipe binder kit I've created for you.

It'll help you relax and unwind while  organizing all your favorite recipes, beautifully! 
Must-Have Resources:
When making this brown rice flour bread machine recipe, you'll really need to have the following tools on hand:
Make it a Meal:
Do you ever make a meal plan? I find it always makes my days go more smoothly, when I have a good plan. It stops so much decision fatigue!
Here are some simple gluten free recipe ideas I've assembled for you:
Main Dish: Homemade Sausage Recipe
Fermented Vegetable Side: Homemade Sauerkraut--see How to Make Sauerkraut (plan to start this a week or so ahead of time)
Refreshing Smoothie: Strawberry Banana Smoothie Recipe
Dessert: Best Apple Crisp Recipe with a warm cup of this herbal  coffee.
Brown Rice Flour Bread Machine Recipe
American
Yield:
1 1/2 pound loaf - 16 servings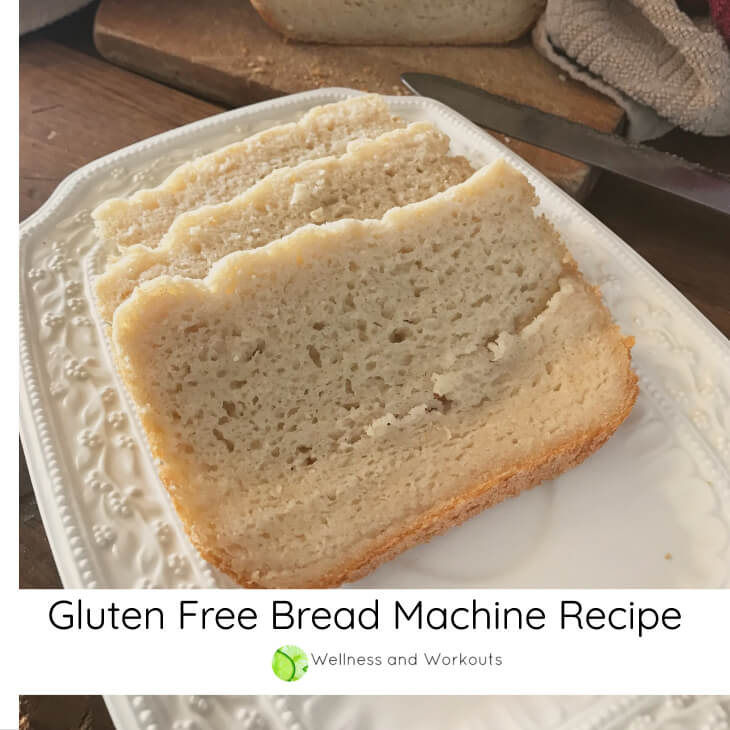 Gluten Free Bread Machine Recipe
Prep time: 15 M
Cook time: 3 H & 40 M
Total time: 3 H & 55 M
This gluten-free bread machine recipe uses brown rice flour as its main ingredient.
Ingredients:
Gluten Free Bread Machine Recipe | Brown Rice Bread
1 1/2 cups filtered water
3 Tablespoons oil
3 Tablespoons honey
1 teaspoon of sea salt
1 Tablespoon xanthan gum
2 3/4 cups brown rice flour
3/4 cup tapioca flour
2 1/4 teaspoon Active Dry Yeast
Instructions:
Instructions
1. Add ingredients in the order listed. Sprinkle the yeast very evenly over the other ingredients.
2. For a quicker (but heavier) loaf, run the "dough" setting for 20-40 minutes, till the loaf has risen fairly well.
3. When the dough cycle is complete, manually change the bread maker to the bake setting (it should bake for 1 hour). Total time in the bread maker will be about 2 1/3 hours, depending on how long you let it run in the dough cycle.
4. For a lighter loaf, run the bread maker on the whole wheat setting (this takes about 3 hours and 40 minutes).
Get more delicious Gluten-Free/Dairy Free recipes like this to feel better! Click "Next" now!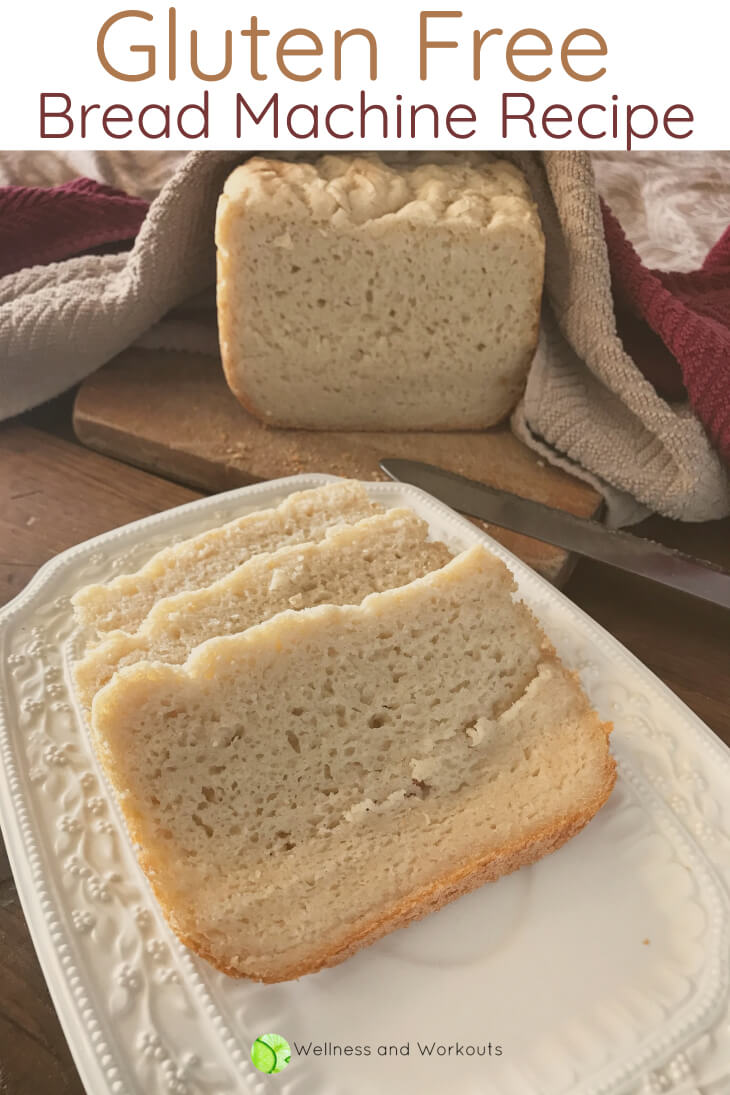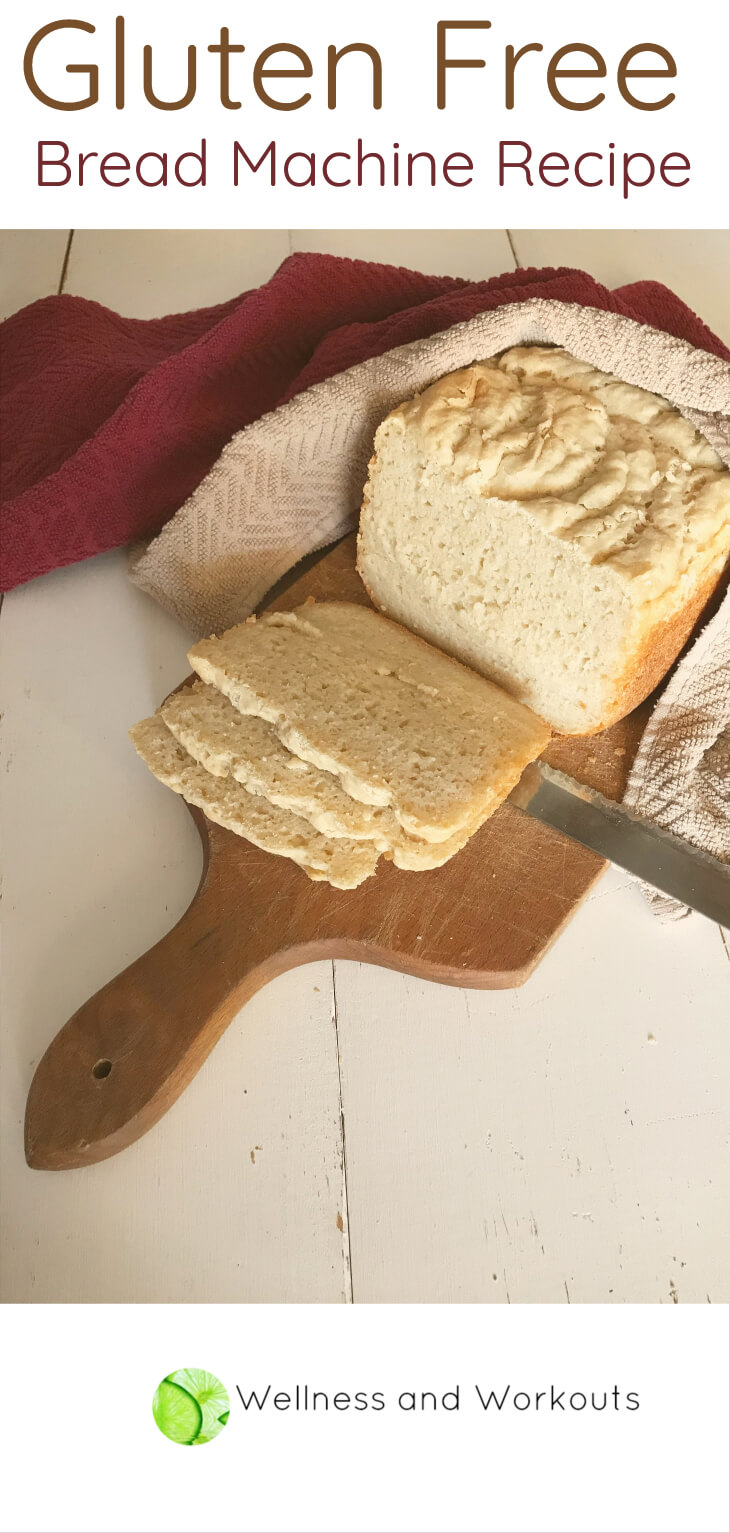 You might also like:
---
---