Recipes With Honey
Switching from cooking with refined sugar to using recipes with honey is a smart idea, if you are looking to eat more healthfully, and do not have signs of insulin resistance.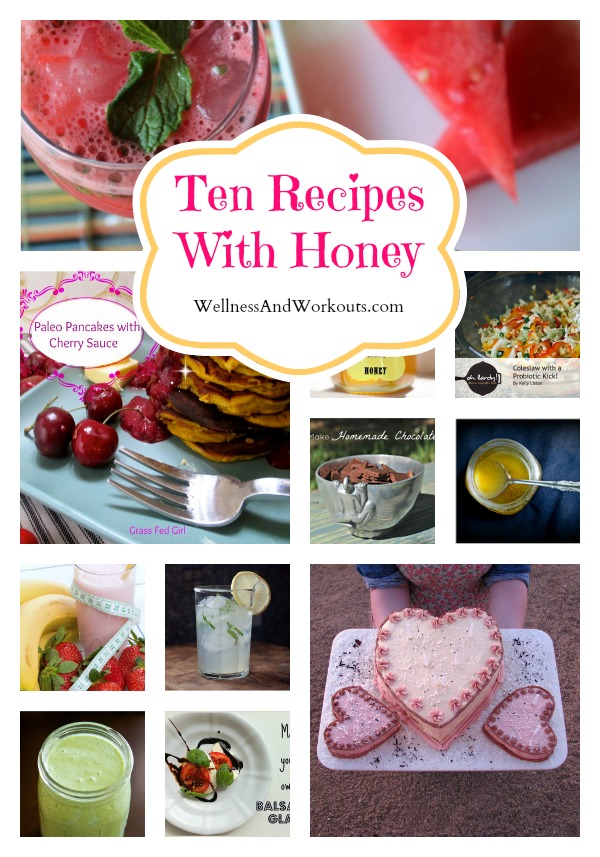 I have assembled variety of recipes from a number of my favorite bloggers, to help give you ideas for the many ways you can use honey in your foods. All are GAPS legal, or can be with the modifications I offer. Most are SCD legal.
Disclosure: We may receive a commission if you purchase through links in this post.  
We are a participant in the Amazon Services LLC Associates Program, an affiliate advertising program designed to provide a means for us to earn fees by linking to Amazon.com and affiliated sites. For more information, see our disclosure page.

---
I've also added Facebook like buttons for each of these highly likeable bloggers, so please, before you click away to read the recipes, why don't you scroll down this page and click each of their "like" buttons. Then, when they publish new recipes you will see them right away in your Facebook newsfeed!
Here, as an example, is a button to click to like my Wellness and Workouts Facebook Page:
Please click like, if you haven't liked my page already. I would love to stay in touch with you!
Like Wellness and Workouts on Facebook.
You did click it, right? Good. Now, please do the same for my friends, as you move down the page to find smoothie recipes! Let's get back to our honey recipes...
---
Breakfast Recipes With Honey
---
Like Grass Fed Girl on Facebook.
Paleo Pumpkin Pancakes With Cherry Sauce
Grass Fed Girl has created these paleo pumpkin pancakes with cherry sauce that look delicious. They are GAPS Diet legal, and SCD legal, too!
---
---
Like Wellness and Workouts on Facebook.
Strawberry Banana Smoothie Recipe
Here is my daughter's own strawberry banana smoothie recipe. We have enjoyed it often in our family!
---
Coleslaw, Salad Dressing, and Glaze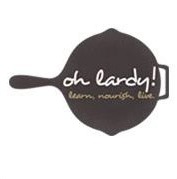 Like Oh Lardy! on Facebook.
Coleslaw With A Probiotic Kick!
I love the secret ingredient Oh Lardy! uses to give this coleslaw a probiotic kick. I thought it might be a dairy ingredient, but I was wrong... click through to learn for yourself!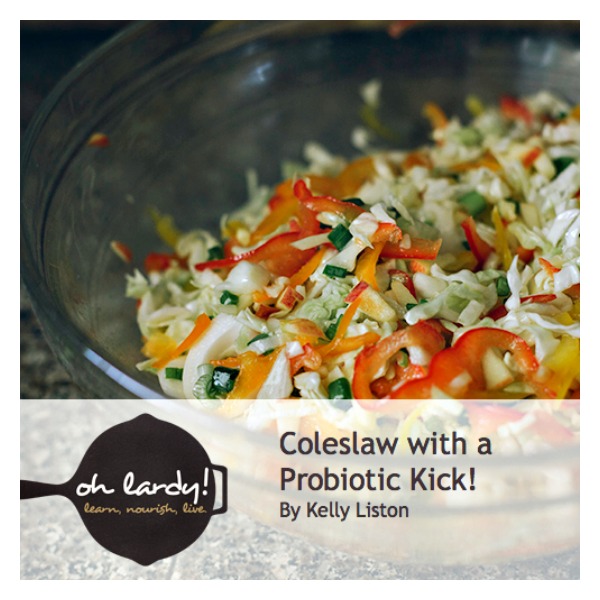 ---
---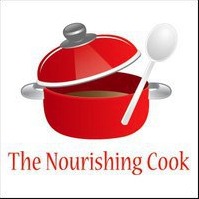 Like The Nourishing Cook on Facebook.
Creamy Italian Blender Salad Dressing
This salad dressing from The Nourishing Cook is sweetened with honey and is full of wholesome, real food ingredients. It is a blender dressing, so it is quick and easy to make up!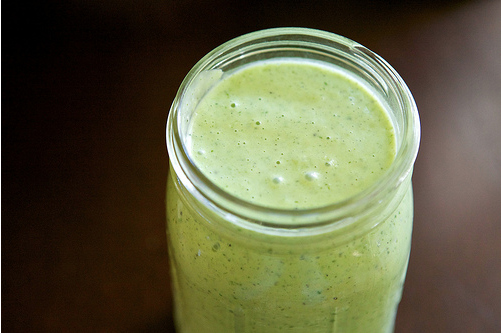 ---
---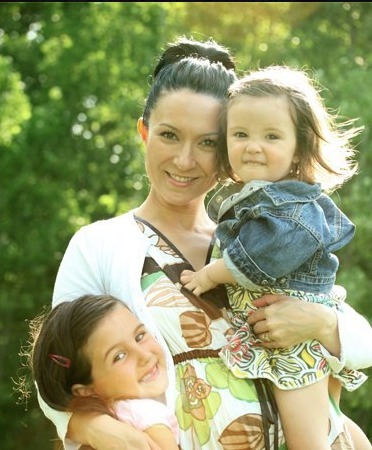 Like The Natural Singer on Facebook.
(update: her page is no longer on Facebook)
Balsamic Glaze
Recipes with honey can be simple--even a balsamic glaze recipe! If you are on GAPS or SCD, you can use this balsamic-style vinegar recipe from the Recipes for the Specific Carbohydrate Diet Cookbook as a substitute for balsamic vinegar.
---
Honey Sweetened Beverages
---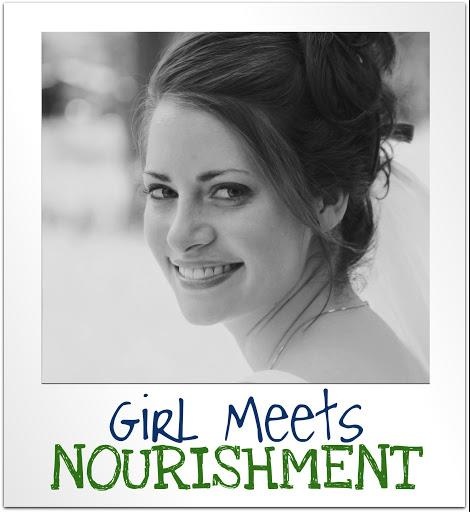 Like Girl Meets Nourishment on Facebook.
Watermelon Agua Fresca
Katie from Girl Meets Nourishment has created this refreshing watermelon agua fresca recipe using honey.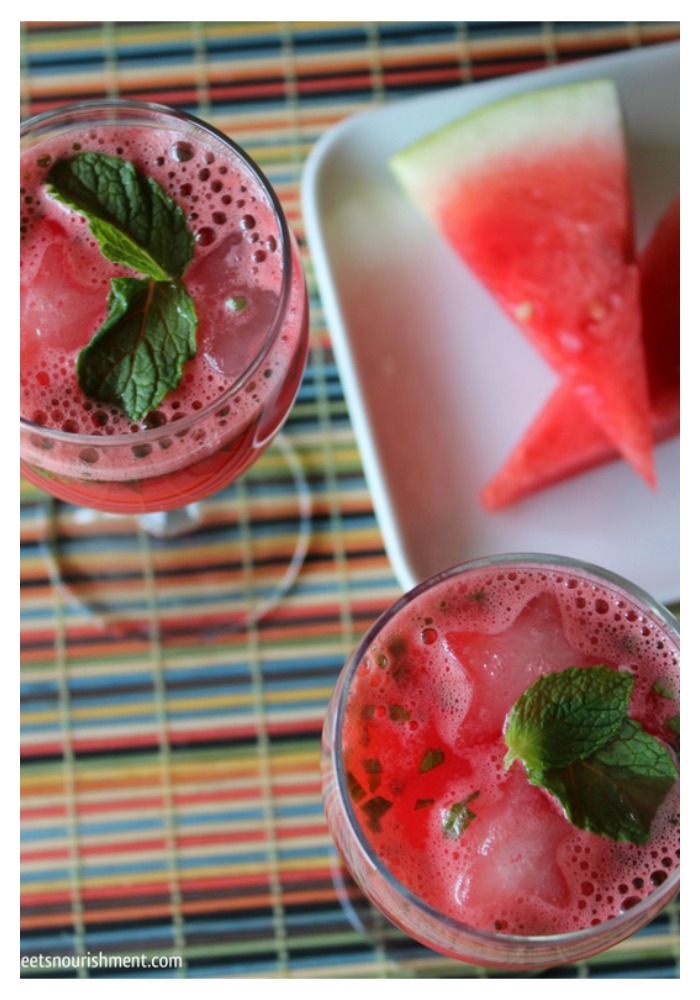 ---
---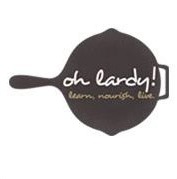 Like Oh Lardy! on Facebook.
Healthy Sports Drink
Oh Lardy! offers another honey-sweetened recipe--in this case, a healthy sports drink!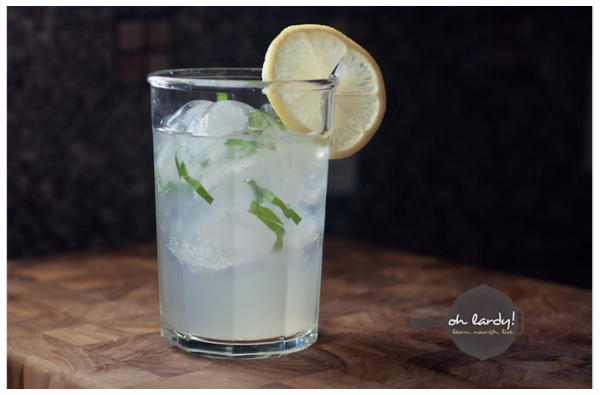 ---
Candy and Cake!
---
Like Homemade Mommy on Facebook.
Easy Homemade Chocolate
Do you want to learn how to make homemade chocolate? Lindsey at Homemade Mommy will tell you how!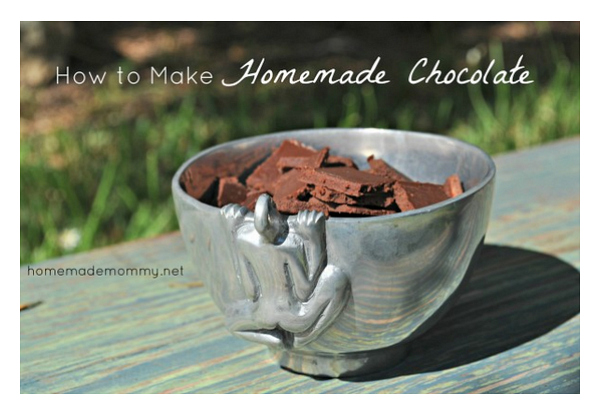 ---
---
Like Wellness and Workouts on Facebook.
Honey Sweetened Cake
Check out our cake decorating directions that use honey to sweeten both the, moist, gluten free coconut flour cake, as well as the buttercream icing!
---
Cold & Flu Remedies With Honey
---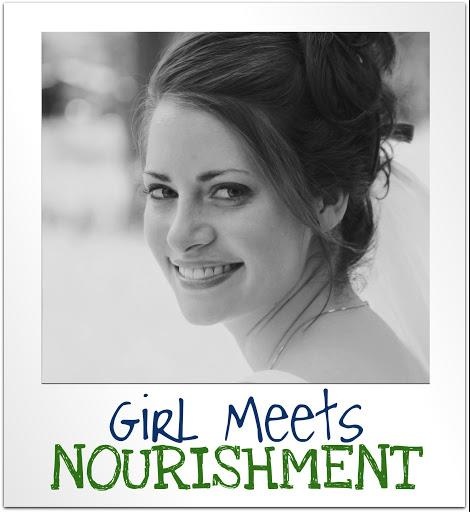 Like Girl Meets Nourishment on Facebook
Homemade Natural Cold & Flu Remedies--Some With Honey!
I know, I know, I said there were ten recipes on this page. But honestly, you will find a bunch of recipes with honey on this 30 homemade natural cold and flu remedies page. Enjoy!
---
Bonus Information: Learn More About Selecting Your Honey!
---
Like Real Food Kosher on Facebook.
Apple Macadamia Nut Crisp
I love a different twist on a classic recipe. This apple macadamia nut crisp from Real Food Kosher looks wonderful!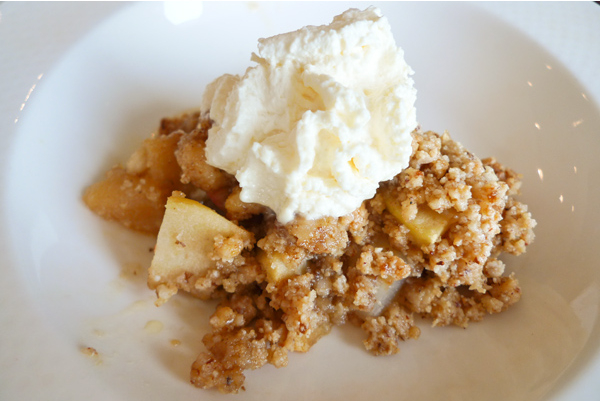 ---
Return to top of Recipes With Honey
---
---