Christian Meditation
Christian meditation, meditating on scripture from God's word, is a powerful tool to transform your mind and your heart. 
I often meditate on Scripture if I have trouble sleeping at night. It can help to bring on peaceful sleep.


Disclosure: We may receive a commission if you purchase through links in this post.  
We are a participant in the Amazon Services LLC Associates Program, an affiliate advertising program designed to provide a means for us to earn fees by linking to Amazon.com and affiliated sites. For more information, see our disclosure page.

I also find myself meditating on verses relevant to things God is teaching me naturally throughout my days, as I think about ideas I heard in a sermon at church, or read in my Bible. It helps me digest new truths more fully. 

Meditation is widely known today for fostering a sense of calm, peace and relaxation. With Christian meditation, the sense of calm, peace and relaxation is just the beginning of the benefits that can be gained. This kind of meditation, when thinking on God's word, is grounded in ultimate truth, the truth of God's word, the Bible.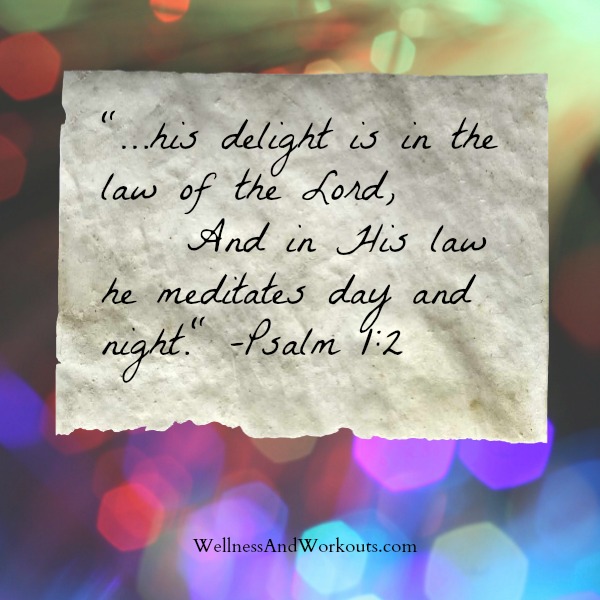 God's word is inspired
"All Scripture is given by inspiration of God, and is profitable for doctrine, for reproof, for correction, for instruction in righteousness, that the man of God may be complete, thoroughly equipped for every good work." -II Timothy 3:16
God's word is powerful
Hebrews 4:12 says: 
"For the word of God is living and powerful, and sharper than any two-edged sword, piercing even to the division of soul and spirit, and of joints and marrow, and is a discerner of the thoughts and intents of the heart." 
God's word enlightens and guides
"Your word is a lamp to my feet and a light to my path." -Psalm 119:105
God's word builds our faith
"...faith comes by hearing, and hearing by the word of God." -Romans 10:17
Christian Meditation Brings Blessing
This Book of the Law shall not depart from your mouth, but you shall meditate in it day and night, that you may observe to do according to all that is written in it. For then you will make your way prosperous, and then you will have good success. -Joshua 1:8

Verses about Meditation
Blessed is the man
Who walks not in the counsel of the ungodly,
    Nor stands in the path of sinners,
    Nor sits in the seat of the scornful;
But his delight is in the law of the Lord,
    And in His law he meditates day and night.
He shall be like a tree
    Planted by the rivers of water,
    That brings forth its fruit in its season,
    Whose leaf also shall not wither;
And whatever he does shall prosper. -Psalm 1:1-3
"I will meditate on Your precepts,
And contemplate Your ways.
I will delight myself in Your statutes;
I will not forget Your word." -Psalm 119:15,16
Having trouble sleeping at night?

"...Meditate within your heart on your bed, and be still."
- Psalm 4:4b
"I call to remembrance my song in the night; 
I meditate within my heart,
And my spirit makes diligent search." -Psalm 77:6
"Finally, brethren, whatever things are true, whatever things are noble, whatever things are just, whatever things are pure, whatever things are lovely, whatever things are of good report, if there is any virtue and if there is anything praiseworthy—meditate on these things." -Philippians 4:8
Getting Started with Christian Meditation
Getting started is simple.
Start to memorize Bible verses you want to think on. Or 
listen to a recording of the Bible as you lay in bed, or do the dishes, or drive in the car. You might look for a 
Christian meditation CD, but make sure it focuses on Bible verses, to get the most out of it.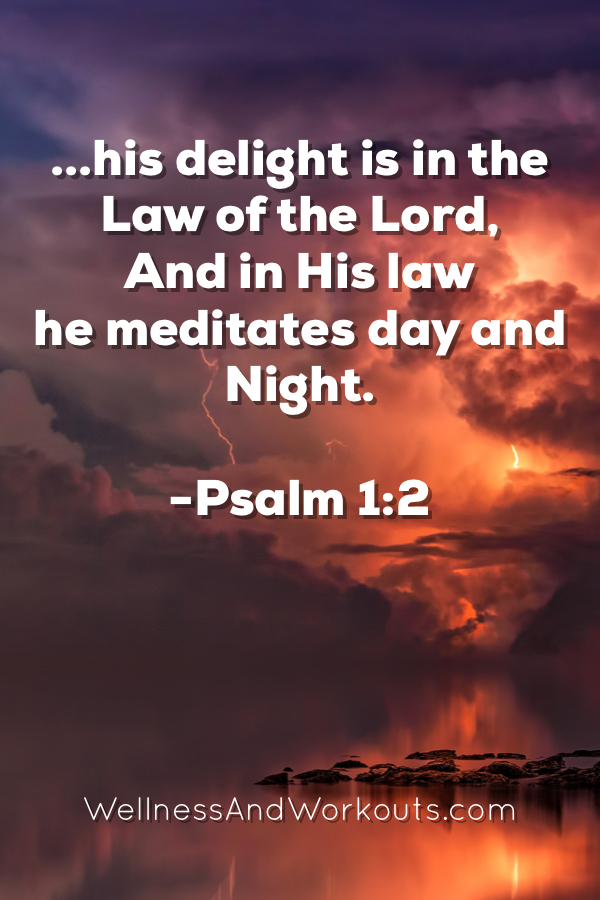 Return to Top of Christian Meditation
---
---