Pumpkin Fudge Recipe
This pumpkin fudge recipe is a wonderful treat for anyone who love pumpkin. Best of all, it is gluten free, non dairy and legal on Paleo, SCD and GAPS diets! You'll find more delicious recipes like it on this page of gluten free dessert recipes.
If you're like me, you can't get enough of pumpkin goodies in the fall season--or any time of year!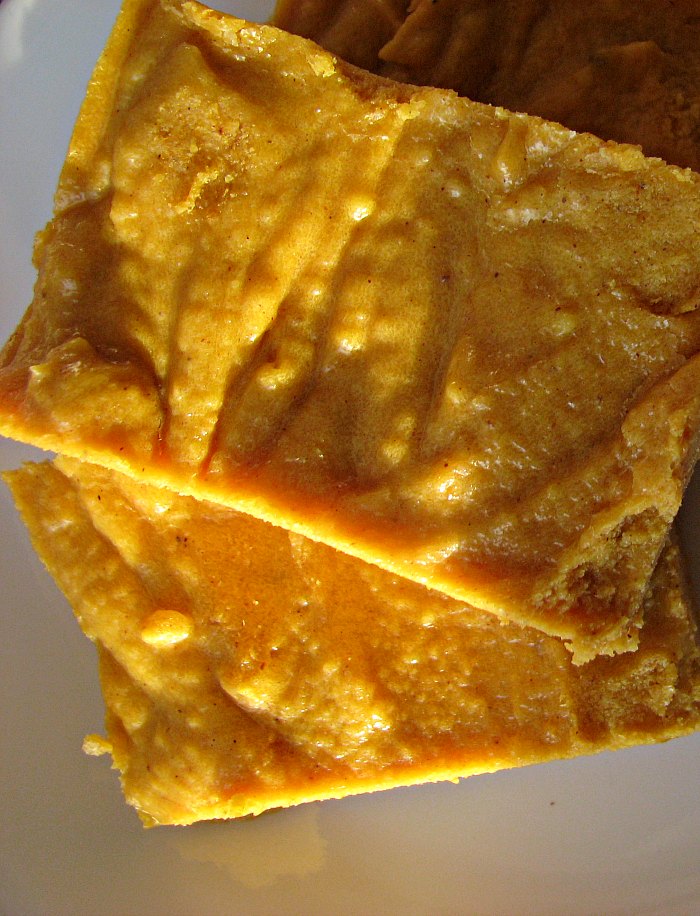 Disclosure: We may receive a commission if you purchase through links in this post.  
We are a participant in the Amazon Services LLC Associates Program, an affiliate advertising program designed to provide a means for us to earn fees by linking to Amazon.com and affiliated sites. For more information, see our disclosure page.

Pumpkin Fudge Recipe
Ingredients
1 cup pumpkin puree
1/3 cup coconut butter
1/4 cup coconut oil, melted
1 tsp pure vanilla extract
1/4 cup honey
1/2 teaspoon cinnamon
1/8 teaspoon ground ginger
1/8 teaspoon ground nutmeg
1/8 teaspoon ground cloves
Pinch of sea salt
Instructions
Line an 8"x6" pan with unbleached parchment paper.
Mix the pumpkin puree, melted coconut butter, melted coconut oil, vanilla, honey, cinnamon, ground ginger, ground nutmeg, ground cloves and salt in a mixer or food processor. Mix well, till all ingredients are well blended.
Pour the mixture into the prepared pan. Place the pan in the refrigerator for about an hour. 
Slice into squares and serve!  Keep any leftovers refrigerated, as the coconut ingredients may soften at room temperature.
Share Now to Find Later! :)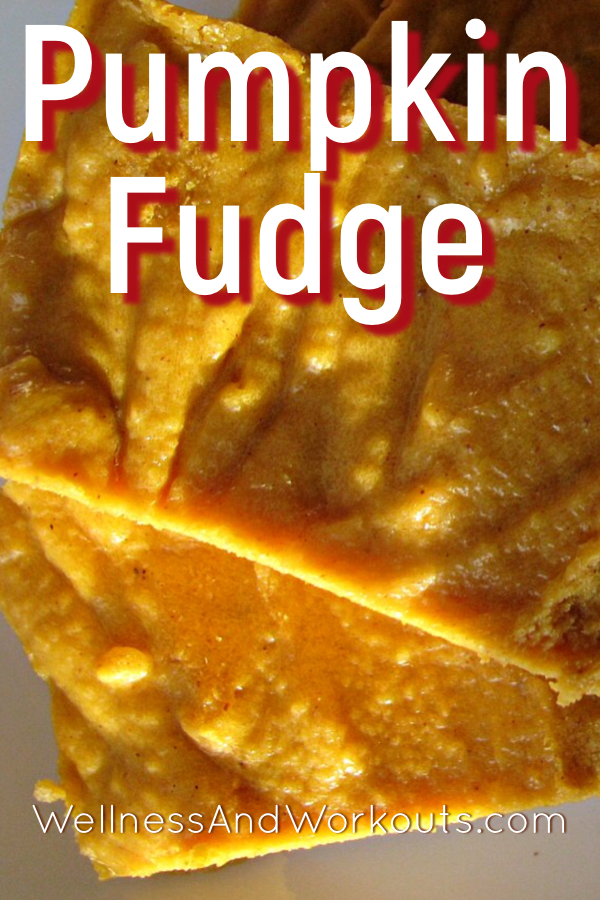 More delicious Gluten Free Dessert Recipes for you to try:
Photos by Julia of ReformStead.
Return to Top of Pumpkin Fudge Recipe
---
---