Amazon Kitchen Deals
Amazon Kitchen Deals--don't you just love them?! The Instant Pot is on sale at 40% off, through midnight, July 12, 2016, for all *Amazon Prime Members!

I've been eyeing one of these for a while now. Today's price is the best I've seen, it is truly the lowest price I know of--ever--for an Instant Pot. 
So I just ordered mine today!
Wondering what an Instant Pot does?
If you've never heard of one, it's many of my friends' favorite kitchen appliance. It's 7 kitchen appliances in one. It is a:
pressure cooker
slow cooker
rice cooker
yogurt maker
steamer
food warmer, and it even has a 
sautee function.
And the sautee function means means fewer pots to clean-up!
The pressure cooker function makes bone broth in just 2 hours.
Here are some screen shots of what others who have an Instant Pot say about it:
Disclosure: We may receive a commission if you purchase through links in this post.  
We are a participant in the Amazon Services LLC Associates Program, an affiliate advertising program designed to provide a means for us to earn fees by linking to Amazon.com and affiliated sites. For more information, see our disclosure page.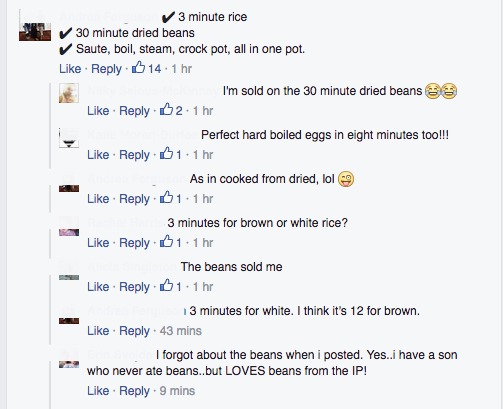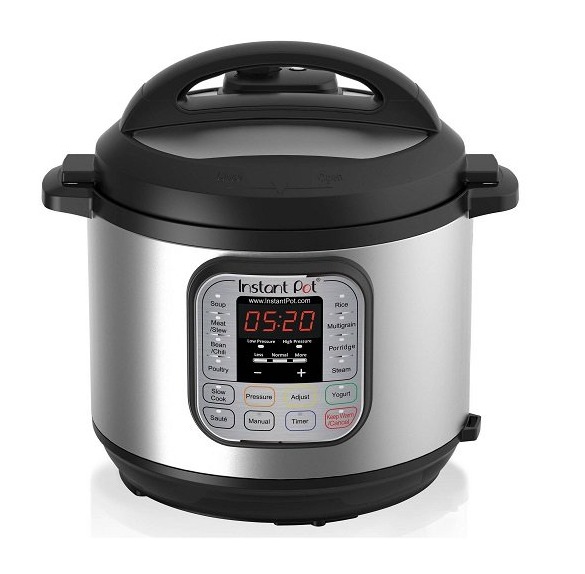 Click the button to get yours now!

*The sale price is good for all Amazon Prime Members. I LOVE my Amazon Prime Membership, it gives me FREE two-day shipping, a low price for next day shipping, a large selection of FREE streaming videos, and they keep adding benefits all the time. I think they have free music downloads now, too. Such great benefits!
So be sure to join Amazon Prime to get the sale price!
More Amazon Kitchen Deals...
As I find more Amazon kitchen deals, I will post them here on this page. In the meantime, feel free to browse some of my favorite Amazon items here.
---
---