Special Offer - The Genius Blogger's Toolkit!
If you are serious about learning how to blog, especially if you want to blog to earn money, you will need to invest time and money to learn how.
Grab the bundle by Wednesday night, September 23rd to get extra Early-Bird bonuses!
One of the very best ways to invest wisely is to get the Genius Bloggers Toolkit. This is something I've been buying almost every year for the past four years. 
And the one year I skipped it--I REALLY regretted it. There are courses I have paid full price for later that I could have purchased for much less money had I not missed one of the bundles.
So now I just plan ahead to get it each year.
What is the Genius Blogger's Toolkit?
The Genius Bloggers Toolkit is a massive collection of educational materials and resources about many aspects of blogging and growing a business online.
This year's bundle includes thousands of dollars worth of products for one very low price.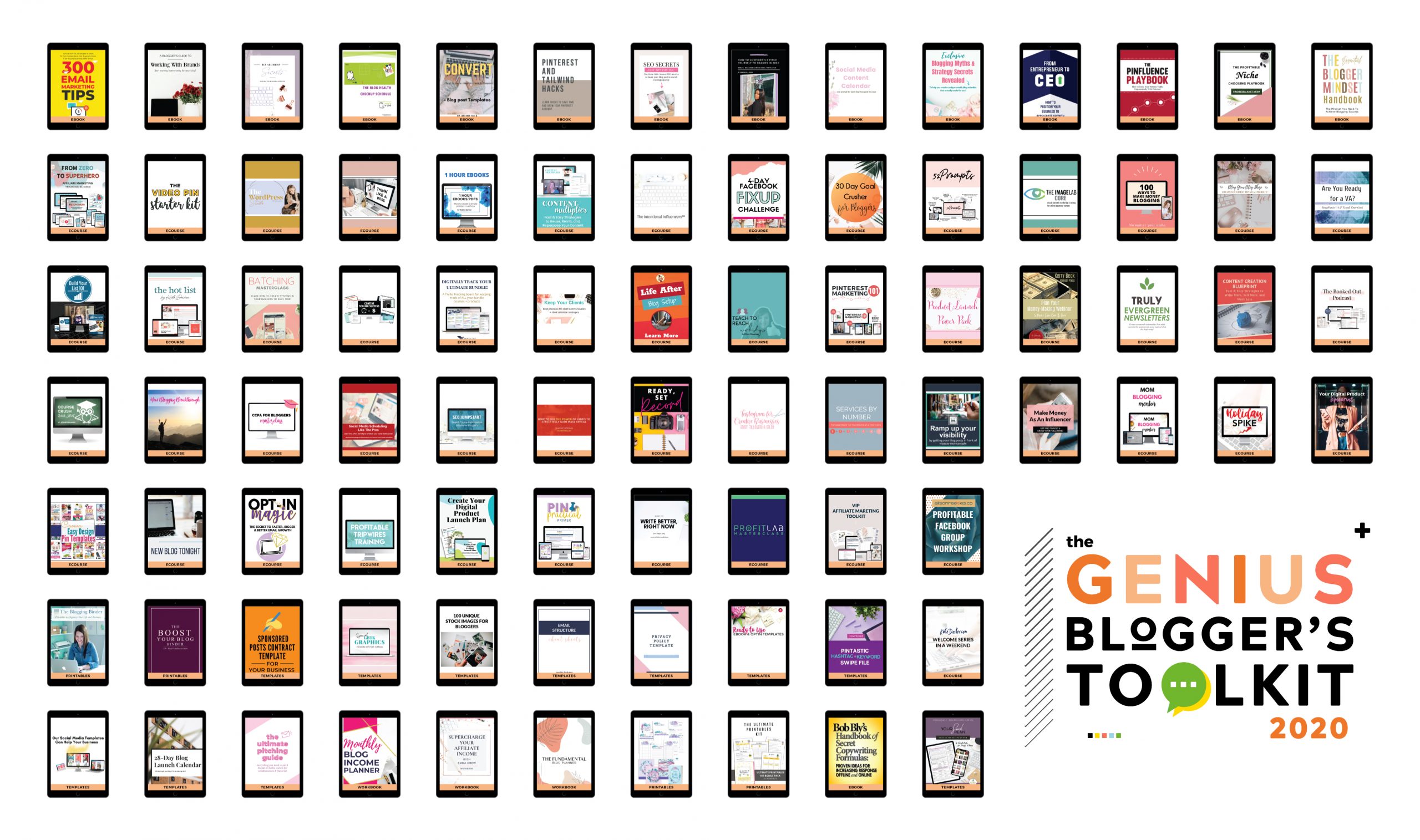 What's in the Genius Blogger's Toolkit?
This year's Genius Blogger's Toolkit contains courses, ebooks, and bonus products in the following categories:
How to get started blogging
Affiliate marketing (how to earn money when you recommend other company's products)
Content creation (how to write blog posts, emails, social media posts, etc.)
Creating & selling products
Email marketing
Graphics & design
Legal Info & templates
Mindset
Networking & growth
Podcasting & video
Productivity & organization
Social media
Traffic (how to get people to come to your blog) & SEO (how to show up at the top of search engine [Google etc.] results)
What are some of the best products in this year's Genius Blogger's Toolkit?
There are way too many great products for me to tell you about--so I'm just going to give you some highlights. Some of my very favorites are:
For beginners: The Niche Choosing Playbook by Lily Ugbaja of FindingBalance.mom (ebook, value $13.00). This ebook will help you decide on the best topic or theme for your blog. To get and keep people coming to your blog, it is best to choose a topic or group of related topics on which you focus. This book is designed to help you do that from the start, or help you narrow down an existing blog to set yourself up for success!
For beginners: Mom Blogging Mentor by McKinzie Bean of Moms Make Cents (course, value $47.00). This eCourse is a step-by-step tutorial that will take you from finding your niche, setting up your site, creating your products, and marketing your blog to a successful, earning business!
SEO Jumpstart: Search Engine Optimization for Bloggers by Eb Gargano (course, value $197) This course teaches you to harness the power of SEO (ranking high in search engines like Google for your blog posts, videos, etc.) to fast-track your blog traffic and income earning potential. Everything is explained in plain English and doesn't assume that you have any prior knowledge. 
Truly Evergreen Newsletters (TEN) by Victoria Pruett of A Modern Homestead (course, value $147) This is the first course I dug in to when I go the bundle and I LOVE it SO MUCH! I have already taken the entire (quick, no-fluff) course and begun implementing it myself with my email service provider. This system is created to save you time, grow reader loyalty, and make your life easier. Just set it up and let it run year after year! TEN even shows you how to include seasonal content that goes out at the right time, no matter when the reader joins your email list.
A Blogger's Guide to Working with Brands: Start Earning Even More Money for Your Blog by Lisa Sharp (ebook, value $20)  This ebook tells how to work with brands. Many brands will send you products and/or pay you money to write about their products (this is called "sponsored content." This book helps you learn how to find and approach brands you've been dreaming of working with and actually working with them. 
I could go on and on, there are SO MANY MORE amazing products I love and could tell you about.
But for now, I HIGHLY recommend you click here to learn more and get your own bundle. This year's group of products is absolutely the best!

(This bundle sale is over on Monday, September 28th at midnight. It's just a super-short sale (hence the discounted price) so don't miss it.)

For the very best deal, purchase by midnight Wednesday night (September 23rd) to get the Early Bird Bonus!


---
Sorry, the offer below has expired.

9/17/2020--Today and tomorrow only! 
Webinar #1: PROVEN WAYS TO GROW YOUR LIST THROUGH TECHNIQUES LEARNED ON THE WAY FROM 0-900K SUBSCRIBERS Taught by Jennifer Maker
Jennifer is the founder of JenniferMaker Creative Living, a DIY and craft brand, blog, and YouTube channel. She has taught over 25,000 students through courses and reached over 10 million readers over her 20-year career.In her free class, you'll learn: 
3 foundational techniques for growing an email list
How to convince people to WANT to sign up for your emails
Real examples of free resources you can create to attract subscribers
The exact 9 steps Jennifer used to go from 0 – 900K subscribers 
Offered One More Time for Your Convenience:
6:00pm ET (3:00pm PT), Thursday September 17th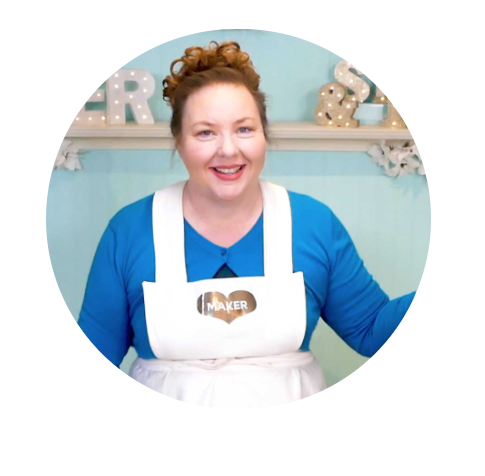 Webinar #2: 10 STELLAR WAYS TO MAKE MONEY BLOGGING & EARN RECURRING, AUTOMATIC SALES EVERY DAY Taught by Chelsea Clarke
Chelsea Clarke is a creative business strategist and business broker. She is the founder of entrepreneurship blog and school HerPaperRoute.com, and host of the HerPaperRoute podcast. She builds, develops and sells multi-6-figure blogs and online businesses at her boutique brokerage BlogsForSale.co. In her class, you'll learn:
Proven strategies for generating more sales from your blog

Simple ways to make money from the content you already have 

The anatomy of a great sales funnel

The method behind one specific sales funnel that resulted in a 5 figure sale
Offered Live at Two Times for Your Convenience:
11:00am ET (8:00am PT), Friday September 18th or 5:00pm ET (2:00pm PT), Friday September 18th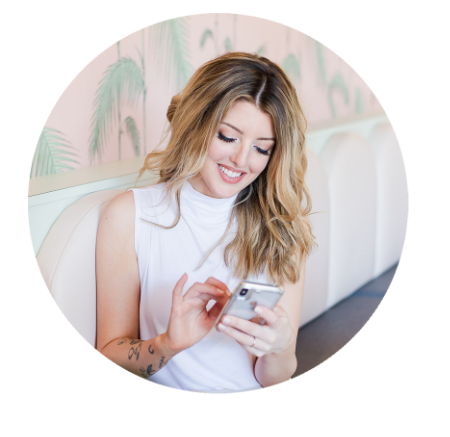 ---
(Sorry, the offer below has now expired.)
If you've ever thought of starting a blog, or are already blogging and want to get tips, ideas and inspiration for how to blog successfully and earn money, you're going to want to get a copy of this wonderful ebook, How to Blog Successfully in a Pandemic, available at no cost for a limited time.

In this ebook, you will learn:
how Elaine Rau quadrupled her traffic this year, p. 39
the 3 stages of a blog's lifecycle according to Pamela Wilson, on p. 94
how Gemma Bonham-Carter figured out how to work less (with her 2 young kids at home everyday) and make more than she ever has
Frances Vidakovic's simple recipe for blogging success, p. 101
what Breanna Queen has started doing to successfully attract more readers to her blog this year, p. 108
how Sarah Renae Clark gains 1000 new followers on Pinterest each month
And so much more!
This valuable 355 page ebook is available for only a few days, so don't miss out.
Click here to get your copy now!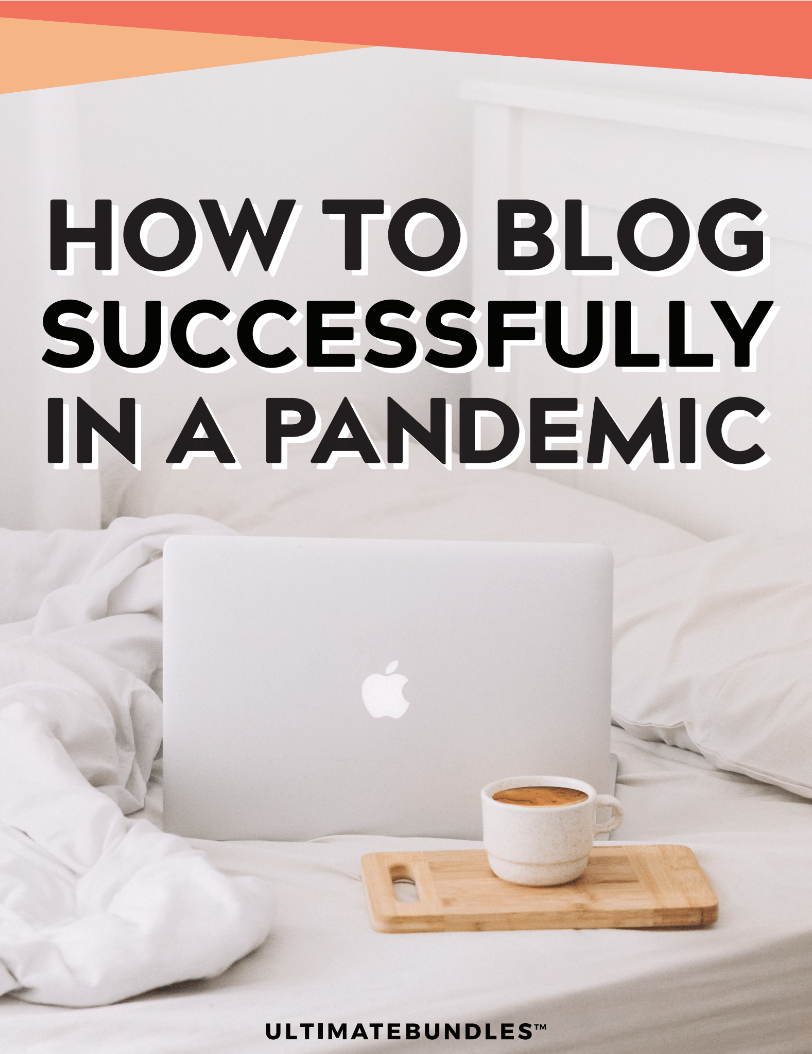 Disclosure: We may receive a commission if you purchase through links in this post.  
We are a participant in the Amazon Services LLC Associates Program, an affiliate advertising program designed to provide a means for us to earn fees by linking to Amazon.com and affiliated sites. For more information, see our disclosure page.

---
---