Coconut Milk Smoothie for Weight Loss
This raspberry flavored coconut milk smoothie for weight loss is an easy healthy recipe that is a delicious treat!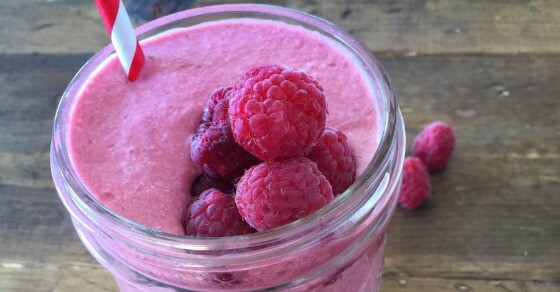 Disclosure: We may receive a commission if you purchase through links in this post.  
We are a participant in the Amazon Services LLC Associates Program, an affiliate advertising program designed to provide a means for us to earn fees by linking to Amazon.com and affiliated sites. For more information, see our disclosure page.

Raspberry Coconut Milk Smoothie for Weight Loss
Makes 4-6 servings

Ingredients:
4 cups homemade coconut milk 
2 cups organic frozen raspberries
4-5 droppers of liquid stevia
Instructions:
Add homemade coconut milk and frozen raspberries to blender, and blend. Then add 3 droppers of liquid stevia, blend, taste, and add a bit more at a time to taste.

I like to pour one in a glass to drink, and save the rest in a Ball Jar so I have extra for the next day, or a quick snack later on.
Get more delicious Coconut Milk Recipes like this to Lose Weight! Click "next" now!
---
---