Coconut Custard Recipe
My oldest daughter developed this coconut custard recipe based off of a light custard recipe in the book, Trim Healthy Mama. This is a rich and satisfying dish.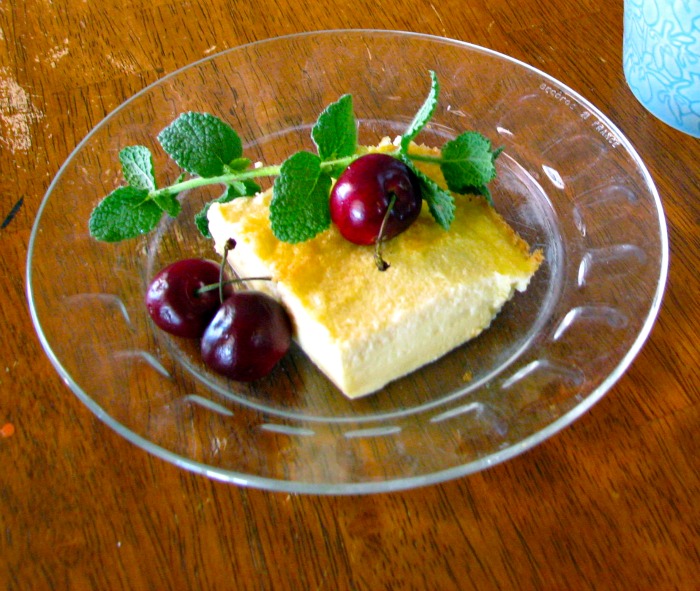 With stevia, it is an "S" food on the THM plan. With honey, it is a "crossover" on THM. 
Disclosure: We may receive a commission if you purchase through links in this post.  
We are a participant in the Amazon Services LLC Associates Program, an affiliate advertising program designed to provide a means for us to earn fees by linking to Amazon.com and affiliated sites. For more information, see our disclosure page.

Perfect for the Paleo Diet and GAPS Diet
It is also 100% GAPS Diet legal with the honey. (Stevia is officially a "cheat" on GAPS, but it is one allowance we are making on GAPS, now that we have been on it for over 18 months). It is perfect for the Paleo Diet, as well.
You can  learn a bit more about our recent diet history, and coconut custard here.
Coconut Custard Recipe--Serves 8
Note: The portion you see pictured is a half portion. We are pretty big eaters in our family, and the younger kids usually want to eat some fruit along with the custard. For Trim Healthy Mama, adding most fruits to an "S" meal like this, will make it a crossover. For weight loss purposes, you might want to stick with a small serving of berries. 
This dish tastes great with a cup of coffee. 
Ingredients
4 cups coconut milk (learn how to make coconut milk here, from unsweetened shredded coconut in a blender)
14 eggs
1/8 teaspoon powdered stevia or honey to taste 
1/8 teaspoon salt
1 Tablespoon vanilla
2 teaspoons cinnamon
1/2 teaspoon cloves
1/2 teaspoon ginger
Cherries & fresh mint leaves for garnish (optional)
Directions
1. Preheat oven to 350 degrees F.
2. Add all ingredients into a blender.
3. Blend thoroughly on high.
4. Pour into a 9 x 15 inch glass pan.
5. Bake at 350 degrees F till set. Test with a knife. When the knife is inserted in the center, and is clean when pulled out, the custard is set. In our oven it can take anywhere between 50 to 60 minutes.
Optional: Sprinkle cinnamon and powdered stevia on top.
Share Now to Find Later! :)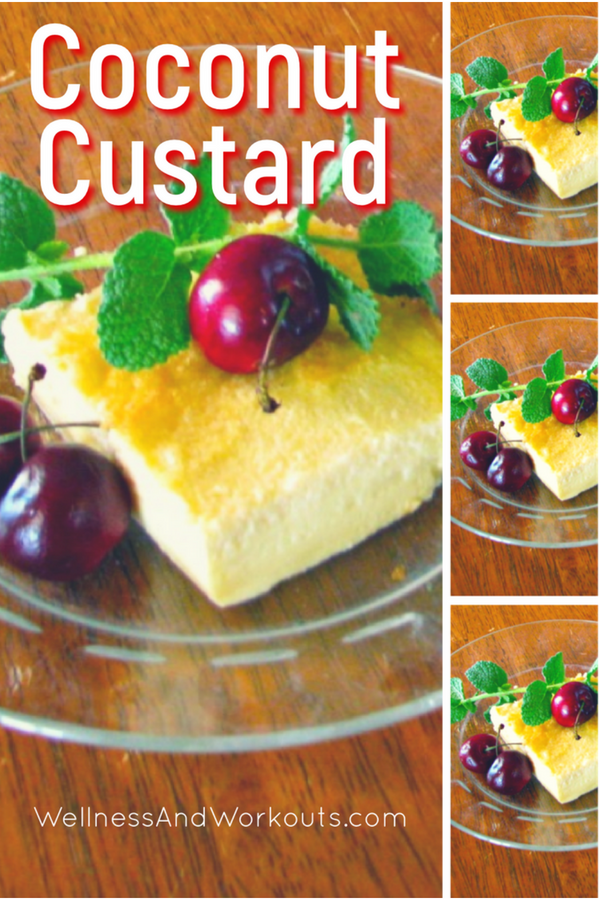 ---
---