Do You Want to get Healthier and Feel Better? 


Serve better food to your family that t

hey will

Really Like?
Find workouts that Actually Work?

Welcome to Wellness and Workouts!
Hi, I'm Eileen, and I've been on a quest for over 19 years now, looking for workouts that really work, truth about food and wellness, and healthy recipes that my family will love.
There is so much confusion out there, so many "experts" with conflicting opinions. I have researched a lot, and sorted through some of those opinions for you. Please click the links and take a look around. 
Do I have all the answers? No, of course not! Nobody does. But I am always reading and learning and love to share when I find helpful information.
Don't find what you are looking for? Please contact me, and let me know!
I am adding pages to this site often. Please sign up for my RSS feed to learn of updates. 
And sign up for my free newsletter for valuable tips that go beyond what is posted on the site.
Let's keep in touch!

 Sign up to get Encouraging Words in your inbox.

Subscribe now to get additional free tips, inspiration, and information.  Be first to know of Special Offers and Giveaways! Sign up now! 
| | | |
| --- | --- | --- |
| Cellercise - 10 Minute Workout | Gluten Free Bread Machine Recipe | Kettlebell - 10 Minute Workout |
Delicious Foods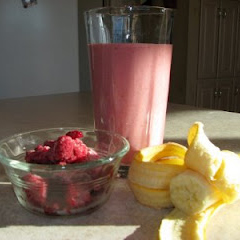 Learn how to make a coconut milk smoothie with our easy Coconut Smoothie Recipes.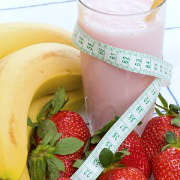 For another easy coconut milk smoothie, try our Strawberry Banana Smoothie Recipe.
Featured Workouts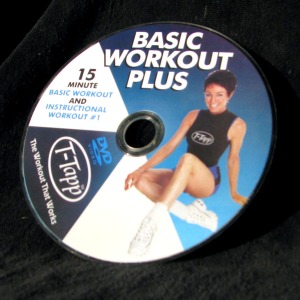 Best Exercise for Fat Loss -- The Best exercise for fat loss (outside of kettlebells) for women who are beginners, or short on time, or want to improve their overall wellness is by Teresa Tapp. This has to be the fastest fat loss regimen of any 15 minute program that does not use weights.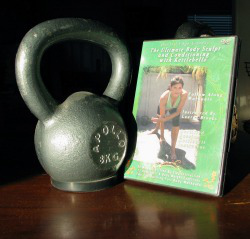 Super Quick!  If you are looking for a more intense 10 minute routine, Lauren Brooks has created a fantastic interval training kettle bell program called Quick Full Body Fat Blast.
20 Minutes -- My new favorite 20 minute routine is Teresa Tapp's T Tapp More Rehab Program DVD.
How Did Life Get So Busy
?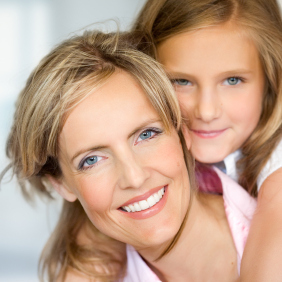 It only takes one. Only one newborn baby. One newly adopted child. Just one older child is all it takes to completely re-define your idea of the word "busy" forever. 
Your concept of "free time" takes on a whole new meaning. And as this change is taking place, you realize that now, more than ever, you need to do all you can to take the best care of yourself. You want to be the best mom you can be, which means being the healthiest and strongest mom possible.
That's why I am here for you. There is no time now in your daily schedule for long, ineffective exercise routines. You need to know how you can get the best results you can get, in a short amount of time, and you don't have the luxury of spending months or years on the internet to find your best options. Your personal wellness matters, it matters a lot. You need the best information, and you need it now!
As a thank you for visiting this page, please Enter to Win my current giveaway!
Looking for a quick way to get your hair up for workouts, that will stay put and feel comfortable? Let me show you what I LOVE! For a short time, you can enter to win your own Flexi Clip now, here: http://www.wellness-and-workouts.com/lilla-rose-flexi-clips.html

Posted by Wellness and Workouts on Thursday, July 30, 2015
Enter to win a Flexi Clip now! I'm having a giveaway of one of my favorite Flexi Clips, the Medium Celtic Knot. A $15 value!

I purchased one exactly like it for myself a year or so ago, and love it very much. I wear my Celtic Knot flexi clip just about every day, when I work out. 

When my kit arrived, I got another just like it, same size, same style! So I'm very happy to share new the extra clip with you, should your name be drawn as the winner! Entry is easy, just follow the giveaway instructions, below. Then be sure to use the Rafflecopter form, below, to validate your entries!

Lilla Rose Flexi Clip Giveaway Instructions
1. Join my WellnessAndWorkouts newsletter mailing list, below:
2. Browse my Lilla Rose website, find your favorite style, and tell me its name in the comments at the bottom of this Lilla Rose Flexi Clips page.
3. Pin an image from this Lilla Rose Flexi Clip page. 
4. Be sure to validate your entries in the Rafflecopter form, below! You have to use this form to win!
a Rafflecopter giveaway
Giveaway terms and conditions.
Best Wishes on Winning! :)
PAID ENDORSEMENT DISCLOSURE: In order for me to support this website, I may receive monetary compensation or other types of remuneration for my endorsement, recommendation, testimonial and/or link to any products or services from this blog. Thanks for understanding!
| | | |
| --- | --- | --- |
| If you enjoyed this article, Sign up now to get regular tips, recipes and encouragement. Free! | | |
Return to Top of Page