Coconut Milk Smoothie for Weight Loss
Bonus Tip!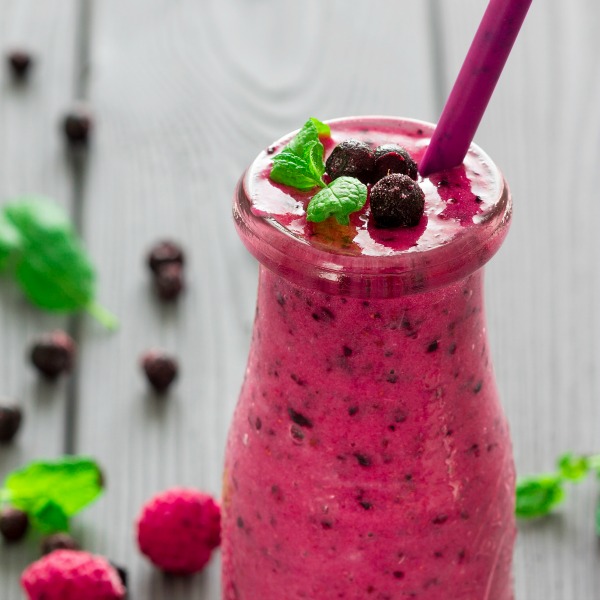 Disclosure: I may receive a commission if you purchase through links in this post.  
Bonus Tip: The coconut oil in coconut milk helps to increase your metabolism.
If you want to boost it even further, gradually add a little extra coconut oil to your smoothies, a little more each day, till you are having 1 to 3 tablespoons per day.
Please start slowly, though, with about a quarter of a teaspoon, to allow your body time to adjust to this potent food. Adding too much too soon can cause a die-off reaction. 

What is a die-off reaction? Also called a Herxheimer reaction or healing crisis, this is something that can happen when you eat anything that is anti-viral, anti-fungal, or anti-bacterial, which may kill pathogens in your gut.
If you have an overgrowth of pathogens, when too many are killed at one time, the inflammatory products released by dead bacteria, viruses and yeast can cause an overreaction in your body. A die-off reaction may cause symptoms such as:
and various other symptoms.
It is not fun! So definitely start slowly with coconut oil!
Note: if you are working out, and building muscle while you are trying to lose weight, this will help speed up your metabolism. You may see inch loss and fat loss on your body before you see the number on your scale go down. This is normal. Take your measurements each week, and rejoice as you slim down, even if the number on the scale stays put for a while.
Want to try an easy coconut milk smoothie recipe for weight loss? Click "Next" now!
PAID ENDORSEMENT DISCLOSURE: I may receive monetary compensation or other types of remuneration for my endorsement, recommendation, testimonial and/or link to any products or services from this blog. Also, we are a participant in the Amazon Services LLC Associates Program, an affiliate advertising program designed to provide a way for us to earn fees by linking to Amazon.com and affiliated sites.