Coconut Milk Smoothie for Weight Loss
How to make a coconut milk smoothie for weight loss? Here's Tip #1: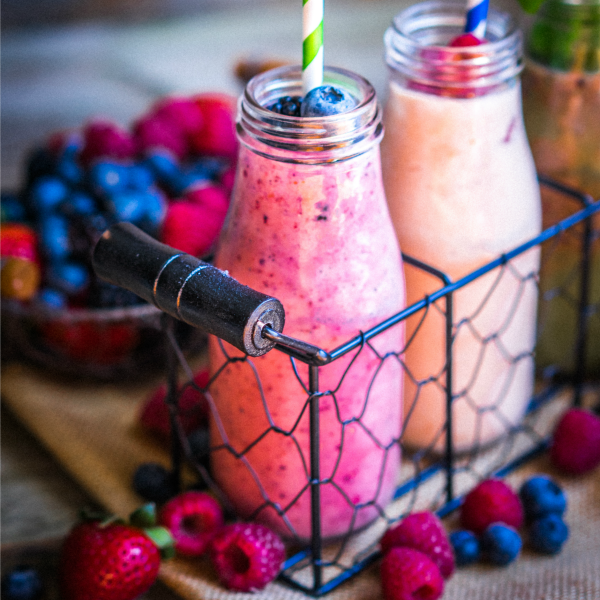 Disclosure: Some links on this page may be affiliate links meaning, at no additional cost to you, I may get a commission if you make a purchase. Thanks for your support in this way!

First, Congratulate yourself!
Before I get to the first tip, congratulate yourself for using coconut milk as the base of your smoothie.

Why?
Because coconut milk contains coconut oil, which is a great ingredient for boosting metabolism. Don't feel like you need to use a low fat version of coconut milk.
Regular coconut milk is ideal!
Now for Tip #1:
1. Make sure you use lower-glycemic ingredients. 


Some of my favorites are:
You can experiment with small portions of lower-sugar apples, too. If you want more sweetness than these fruits give, you can add a little stevia, if you like.
FYI, if you hate the taste stevia, I can relate. The first brand of it I tried tasted horrible.

Years later, I tried another brand, which I like much better. This is the brand my whole family, kids included, like and use most.

I prefer liquid stevia for smoothies. But if using powdered stevia, be sure to read the label carefully. Many brands add fillers that may increase the carbohydrate content of the product. Some brands do offer pure stevia powder. Look for those brands. 
Tip 2 is a little-known secret. Click next now!
PAID ENDORSEMENT DISCLOSURE: In order for me to support this website, I may receive monetary compensation or other types of remuneration for my endorsement, recommendation, testimonial and/or link to any products or services from this blog. Thanks for understanding!