Coconut Milk Smoothie for Weight Loss
A coconut milk smoothie for weight loss is perfect for you, if you:
enjoy sweet, delicious foods
like a variety of flavors
want something that is quick to prepare
You can make them up anyplace that has a refrigerator, a sink and electricity, such as:
your kitchen
in many hotel rooms
in a recreational vehicle or
anywhere, if you bring it pre-made in a thermos
They are delicious to drink anytime. I've made them
in the morning, with or even for breakfast
as a delicious snack
as part of a lunch or dinner, or even in place of either of those meals
How to make a coconut milk smoothie for weight loss? 
First, make sure you use low-glycemic ingredients. Some of my favorites are blueberries, strawberries, raspberries, cherries. You can experiment with apples, too, and if you want more sweetness than these fruits give, you can add a little stevia, if you like.
Also, use ingredients that are as natural as possible. Most brands of canned coconut milk contain BPA and preservatives. Processed food ingredients can cause inflammation in many, and inflammation may slow or even bring a halt to weight loss. If you learn how to make coconut milk, you can avoid these unnecessary additives. And it is easy! Feel free to use the coconut milk recipe I have here on this site.
For weight loss when you drink coconut milk smoothies, you are definitely going to want to limit high glycemic ingredients, such as bananas, mangoes, pineapples, peaches, and other sugary fruits. Large amounts of these fruits may be ok for smoothies you serve to your kids, if they do not have weight issues (or if they need to gain weight). But for you, when you want to lose weight, you want to limit even the natural sugars when eating a higher fat meal. Save those sweeter fruits for lower fat snacks and meals. For weight loss, stay away from large amounts of honey, dried fruits, agave nectar, and all sugars, even the brown "natural" kinds.
The coconut oil in coconut milk helps to increase your metabolism. If you want to boost it even further, gradually add a little extra coconut oil to your smoothies, a little more each day, till you are having 1 to 3 tablespoons per day. Please start slowly, though, with about a quarter of a teaspoon, to allow your body time to adjust to this potent food. Adding too much too soon can cause a die-off reaction. 
Note: if you are working out, and building muscle while you are trying to lose weight, this will help speed up your metabolism. But keep in mind, muscle weighs more than fat.  You may see inch loss and fat loss on your body before you see the number on your scale go down. This is normal. Take your measurements each week, and rejoice as you slim down, even if the number on the scale stays put for a while.
Low Glycemic Recipe to try: Cherry Coconut Smoothie Recipe
Disclosure: Some links on this page are affiliate links meaning, at no additional cost to you, I may get a commission if you make a purchase. Thanks for your support in this way!
You might also like:
Also, Don't Miss How to Make a Smoothie--Twelve Enticing Ways!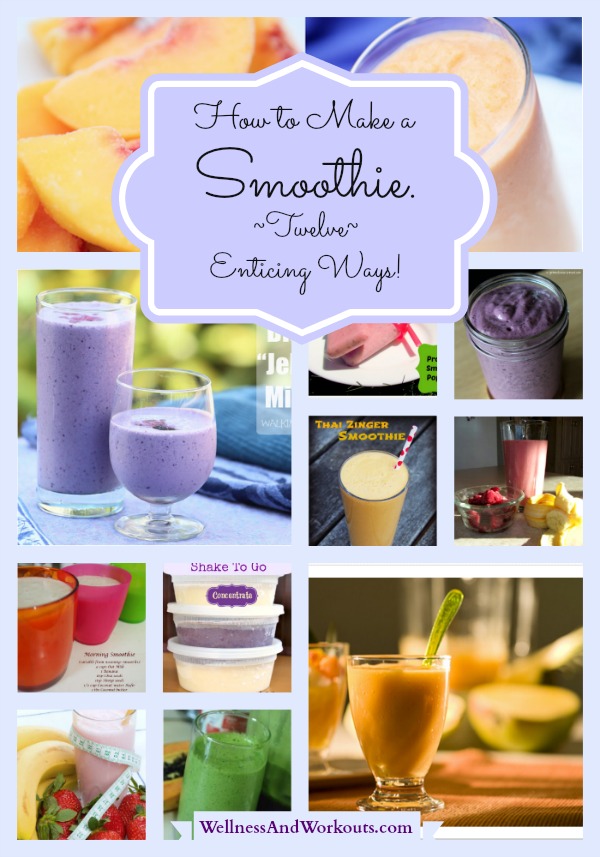 Return to top of Coconut Milk Smoothie for Weight Loss
Wellness and Workouts
› Coconut Milk Smoothie for Weight Loss
PAID ENDORSEMENT DISCLOSURE: In order for me to support this website, I may receive monetary compensation or other types of remuneration for my endorsement, recommendation, testimonial and/or link to any products or services from this blog. Thanks for understanding!