Best Apple Crisp Recipe | Paleo Apple Crisp


Why do I call this the best apple crisp recipe?  
It tastes absolutely delicious. 
It contains a few superfood products: coconut oil, flaked coconut, and coconut flour.  
It is gluten free. But the taste and texture are first rate. Did I mention it is delicious? 
It is dairy free.  
It is refined-sugar free. It uses honey instead, another wonderful superfood. 
It fits the Paleo Diet.
It is legal on SCD
It fits the Primal Diet. 
It is legal on the Full GAPS Diet.
It makes your house smell just like a conventional apple crisp recipe while it is baking... 
When we first went gluten free, I felt kind of sad that I had to put aside a lot of my favorite old stand-by recipes. Then, we went on the GAPS Diet, and even more recipes went out the window. But now, I have realized that some of my old favorites can be converted, or shall we say, "upgraded," to use healthier, better quality ingredients that still taste amazing.  
Like my pumpkin bar recipe, this is a make-over of a popular Pampered Chef recipe called "Easy Apple Crisp."
Best Apple Crisp Recipe
5 Granny Smith Apples (this kind of apple is firm and works best with the apple peeler corer slicer. If you really want to use a softer apple, put them in the freezer for about 10 minutes before slicing them up.)
1/2 cup coconut oil, melted (I get Nutiva brand from my local Costco. If that won't work for you, you can also find coconut oil here)
1 cup chopped nuts (optional)
1 cup coconut flour, sifted
1 cup unsweetened shredded coconut
4 large eggs
2-3 Tablespoons honey (or more to taste, perhaps mix the topping without the eggs, sweeten to taste, and add the eggs last and mix well) (I get my honey from a local beekeeper.)
3/4 teaspoon salt
2 Tablespoon cinnamon
Preheat oven to 350 F. Peel, core and slice apples. I used an apple peeler corer slicer, to get the slices thin and even (which is key for having evenly baked apple slices).  Once you have peeled, cored and sliced each apple, you will have one long spiral of apple in the shape of a sphere. Cut each apple spiral in half with a utility knife to create lots of little wedges. Place apples in an 11 inch stoneware deep dish baker.
Warm coconut oil in a pan, if not already melted. Chop nuts, if using them. I like to use my food chopper to chop nuts quickly. Add nuts, coconut oil, coconut flour, flaked coconut, honey, salt & cinnamon into a large bowl. Mix well, and taste if desired. Adjust honey to taste. Then add eggs, and mix till it all gets crumbly. Sprinkle mixture evenly over apples. Be sure to cover apples completely, to seal in the juices and keep the apple slices moist!!! 
Bake 35-45 minutes or till apples are tender and crumbs are golden brown. Serve warm, with optional whipped coconut cream.
Share Now to Find Later! :)
Yum
Now about that giveaway...
Enter to win this amazing giveaway by completing these easy steps:
1. Subscribe to Wellness and Workouts email list:
2. "Like" Wellness and Workouts on Facebook.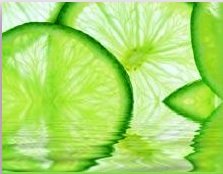 Then, at my Wellness and Workouts Facebook Page, hover your mouse over the "liked" button, and check "get notifications" for the page (see photo, below).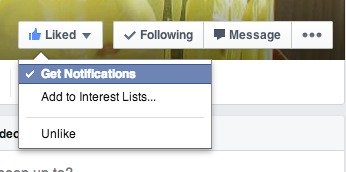 3. Leave a comment, below, to let me know what YOU might buy if you are chosen as the winner of this Amazon Gift Card!
You may enter from June 1, 2014 through June 30, 2014. Open to residents of these United States and Canada only.
Best wishes on winning!
Want more ways to enter this $300 Amazon Gift Card? Now that you've entered on my page, you can go sign up for these other blog's email lists to increase your chances of winning:
All photos for this recipe are by Julia of A Quaint Cottage.
This recipe is linked to Allergy Free Wednesday and Real Food Wednesday.
Return to Top of Best Apple Crisp Recipe
As a thank you for visiting this page, please Enter to Win my current giveaway!
Looking for a quick way to get your hair up for workouts, that will stay put and feel comfortable? Let me show you what I LOVE! For a short time, you can enter to win your own Flexi Clip now, here: http://www.wellness-and-workouts.com/lilla-rose-flexi-clips.html

Posted by Wellness and Workouts on Thursday, July 30, 2015
Enter to win a Flexi Clip now! I'm having a giveaway of one of my favorite Flexi Clips, the Medium Celtic Knot. A $15 value!

I purchased one exactly like it for myself a year or so ago, and love it very much. I wear my Celtic Knot flexi clip just about every day, when I work out. 

When my kit arrived, I got another just like it, same size, same style! So I'm very happy to share new the extra clip with you, should your name be drawn as the winner! Entry is easy, just follow the giveaway instructions, below. Then be sure to use the Rafflecopter form, below, to validate your entries!

Lilla Rose Flexi Clip Giveaway Instructions
1. Join my WellnessAndWorkouts newsletter mailing list, below:
2. Browse my Lilla Rose website, find your favorite style, and tell me its name in the comments at the bottom of this Lilla Rose Flexi Clips page.
3. Pin an image from this Lilla Rose Flexi Clip page. 
4. Be sure to validate your entries in the Rafflecopter form, below! You have to use this form to win!
a Rafflecopter giveaway
Giveaway terms and conditions.
Best Wishes on Winning! :)
PAID ENDORSEMENT DISCLOSURE: In order for me to support this website, I may receive monetary compensation or other types of remuneration for my endorsement, recommendation, testimonial and/or link to any products or services from this blog. Thanks for understanding!
| | | |
| --- | --- | --- |
| If you enjoyed this article, Sign up now to get regular tips, recipes and encouragement. Free! | | |