Hello,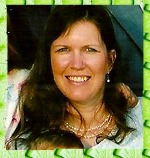 I'm Back...
Thanks for your patience, waiting for me to send you an email--I've been working on growing Wellness and Workouts and looking for a better way to send out emails, while running a busy household.
Thankfully, my email service has some new improved features that should help me communicate with you a little more often!
With Some Fall Recipes to Share...
I love this time of year, always have. Growing up in suburban New York, it meant cooler weather and leaves changing color. Now here in Arizona, it means we can open our windows and run the air conditioner less often. :)

So wouldn't you know it, some of the most popular pages on Wellness and Workouts are Fall Recipes! If you haven't tried them yet, they are Gluten Free, Dairy Free and Refined Sugar Free (sweetened with honey). I think they are delicious!
---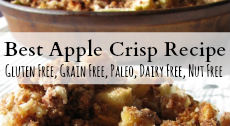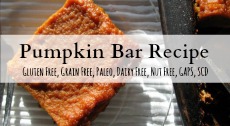 ---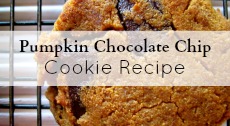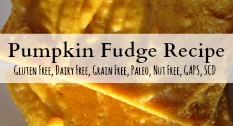 ---
---
...And An Exciting Announcement!
Why wait another day?
We know many of you have been to a dozen doctors and still don't feel well… Why wait another day to hear information you should have been told years ago?!

We've both dealt with health concerns for ourselves and loved ones and we realize for some of you, the minutes matter. We're happy to announce that you can gain INSTANT ACCESS to all 29 presentations and 18 bonuses right now in the Wellness Family Summit. This package is LOADED with motivating, helpful information. It is only available at this low price till midnight tonight!

ORDER NOW---> Yes, I want to get The Wellness Family Summit + Bonuses now!

Our presentations come as video slideshows with voice overs so you can watch and listen from home (available in mp3s, mp4s and PDF transcripts)--a $517 value for a ONLY $47!
At $47, that's a cost of ONLY $1.62 per presentation! (Once the summit starts the price will increase!)
Do You Realize?
The current generation of children will have a shorter life expectancy than their parents.
Within 2 decades, it is estimated that 95% of people will be overweight or obese.
There are some simple and highly effective changes that you can make right now to help your family avoid this fate.
It isn't just about food- we must address other lifestyle factors to reverse this trend.
Learn the simple changes your family can make right now to help reverse these trends and live healthier lives!
Plus, receive these FREE bonuses ($500+ value) with your $47 purchase:
A Hormone Quiz, Video Training Series and 30 Minute Consult with Alisa Vitti of FLO Living ($49.00 value)
2 Weeks of Allergy Free Meal Plans + 10% off anything in the Whole New Mom Store (includes Berkey and Excalibur Dehydrators) from Whole New Mom ($29.00+ value)
DRESS Health Success Guide from Reed Davis FDN ($19.00 value)
Guide to Balancing Hormones Naturally and the Coconut Oil Handbook by Wellness Mama ($48.00 value)
Juicing Detox Guide, The King's Medicine Cabinet and The Go Naked Cookbook by Dr. Josh Axe ($57.00 value)
JERF Cookbook by Sean Croxton ($19.00 value)
Save Money with Real Food by Mama Natural ($19.00 value)
Strong Side Core Fitness Video by Adam Spears ($17.00 value)
20 for the Freezer - Paleo Freezer Cooking Menu by Leanne Ely ($17.00 value)
Brustfit At Home Fitness by Dr. Chelsea Axe ($17.00 value)
Superfood Smoothies Recipe Book by Mommypotamus ($29.00 value)
Hugs and Bacon by George Bryant ($9 value)
Discount on any OraWellness Products
Discount on any Radiant Life Catalog Products
And more!
Our mission is to get you well as soon as possible, so start rediscovering your health before The Wellness Family Summit even starts!
ORDER NOW--->
Yes, I want to get the Wellness Family Summit and Bonuses Now!
Want to know more about The Wellness Family Summit?
Click here to read my latest article about The Wellness Family Summit.
---
Thanks for reading, and hope you are doing well this Fall!
Sincerely,
Eileen
Wellness and Workouts
p.s.
Carol from Ditch the Wheat has created a Gorgeous Gluten Free, Grain Free ebook, The Grain Free Snacker.

It is deeply discounted this weekend, through Midnight tomorrow (Monday, October 13th). The regular price is $24.97, but the sale price is only 6.25! I just wanted to let you know, while it is still on sale! This is a recipe book that I LOVE! If you or anyone you know is feeling deprived while eating Gluten Free or Grain Free, just let them see the pics in this. They look AMAZING!

Click on the book image or link below, to see more inside the book. Yum! :)

---
---
The Grain Free Snacker--Sale Priced Through Midnight October 13th!
---
Wellness and Workouts Facebook Page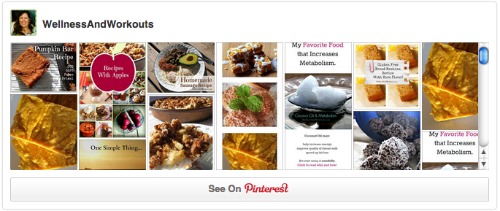 Follow Wellness and Workouts on Pinterest