Recipes With Apples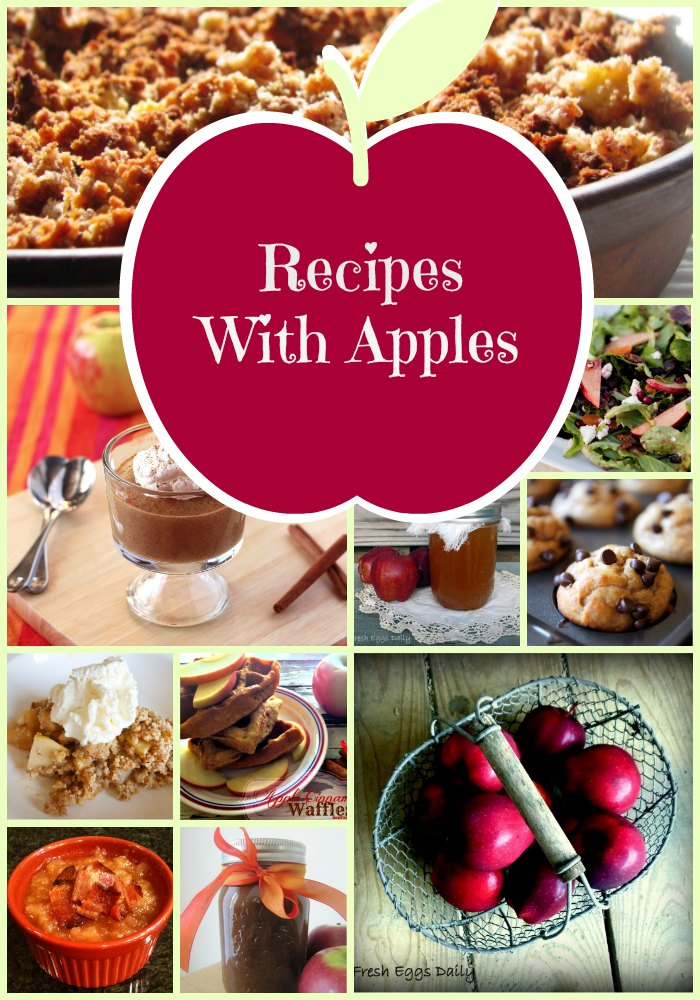 Apples are one of the true delights of Fall. Recipes with apples send the smell of apples all through the house. The scent of apples baking in the oven, cooking in a pan, or steaming in a crock pot are second only to the delicious taste and texture of this delicious fruit. I have pulled together a collection of delicious looking apple recipes from some very likeable bloggers.
Disclosure: Some links on this page may be affiliate links meaning, at no additional cost to you, I may get a commission if you make a purchase. Thanks for your support in this way!

---
I've also added Facebook like buttons for each of these highly likeable bloggers, so please, before you click away to read the recipes, why don't you scroll down this page and click each of their "like" buttons. Then, when they publish new recipes you will see them right away in your Facebook newsfeed!
Here, as an example, is a button to click to like my Wellness and Workouts Facebook Page:
Please click like, if you haven't liked my page already. I would love to stay in touch with you!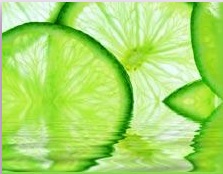 Like Wellness and Workouts on Facebook.
You did click it, right? Good. Now, please do the same for my friends, as you move down the page to find smoothie recipes! Let's get back to our apple recipes...
---
Apple Crisp Recipes
Apple crisp recipes are one of my favorite recipes with apples... Here are two to try.
---
Apple Crisp Recipe
I used to love to make the Pampered Chef's Easy Apple Crisp Recipe, before we went gluten free, and on the GAPS Diet. So I just re-made the recipe, so we can eat it again. It is just as good as ever. I call it my best apple crisp recipe.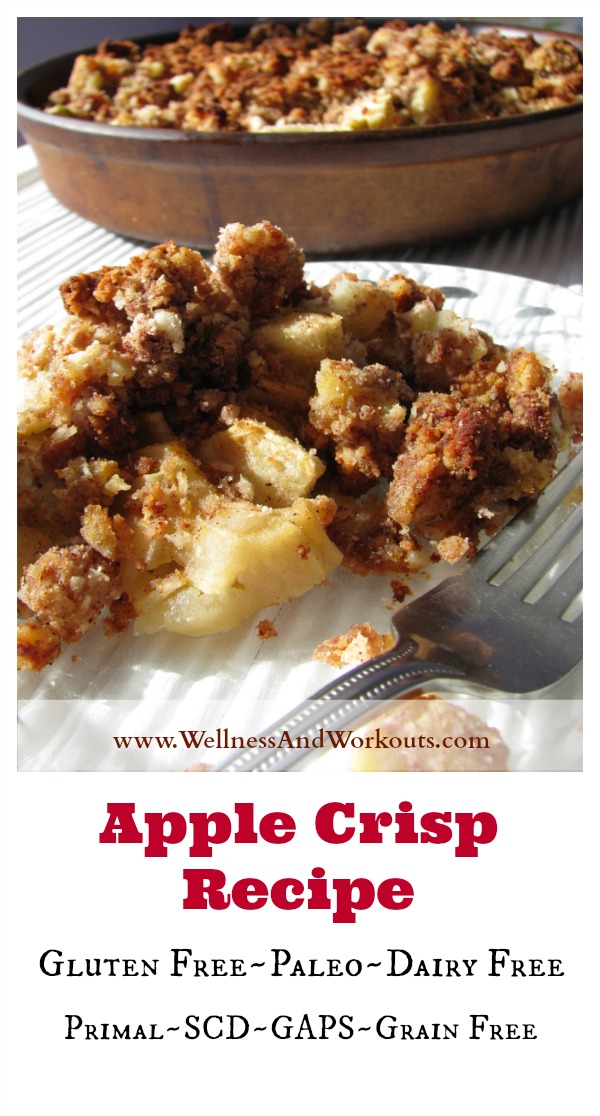 ---
---
Like Real Food Kosher on Facebook
Apple Macadamia Nut Crisp
I love a different twist on a classic recipe. This apple macadamia nut crisp from Real Food Kosher looks wonderful!
---
Apple Sauce Recipes
To start out this collection of recipes with apples, I've found four great looking applesauce recipes!
---
Like Real Food RN on Facebook.
Homemade Bacon & Butter Topped Cinnamon Applesauce (kids love this!)
Real Food RN has created this GAPS and Primal friendly recipe for apple sauce that looks delicious.
---
---
Like Scratch Mommy on Facebook.
Healthy Crock Pot Applesauce
Scratch Mommy has found a way to make apple sauce at home with this healthy crock pot applesauce recipe.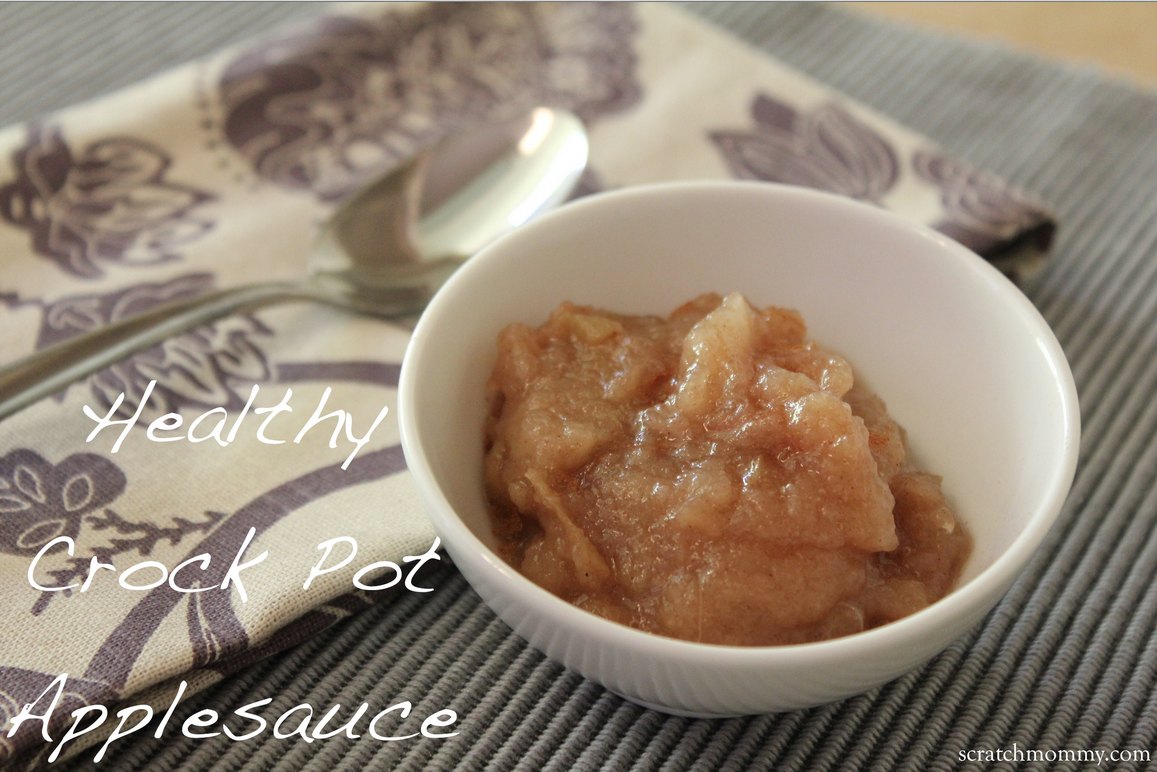 ---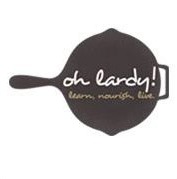 Like Oh Lardy! on Facebook.
Homemade Applesauce
The bloggers at Oh Lardy! have their own special way of making crock pot applesauce. Check out their homemade applesauce recipe!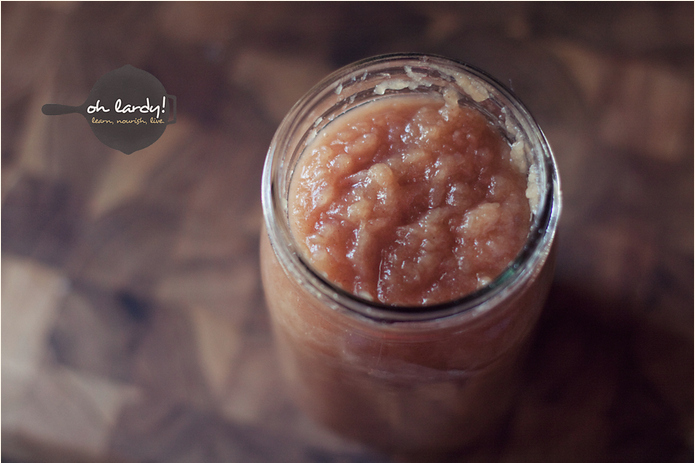 ---
---
Like Hollywood Homestead on Facebook.
Warm Cinnamon Applesauce
Sylvie of Hollywood Homestead offers a simple, wholesome recipe for warm cinnamon applesauce that she shared in a guest post at Homemade Mommy.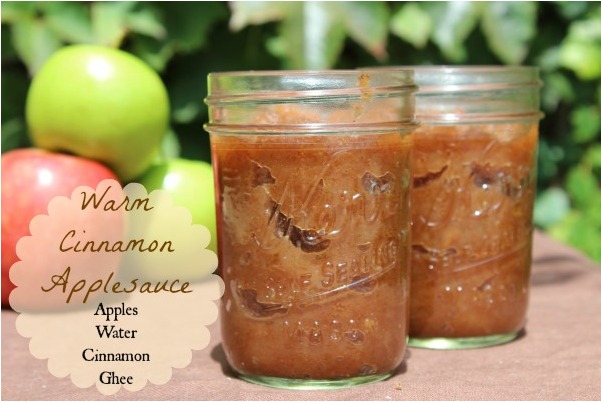 Sauteed Apples
---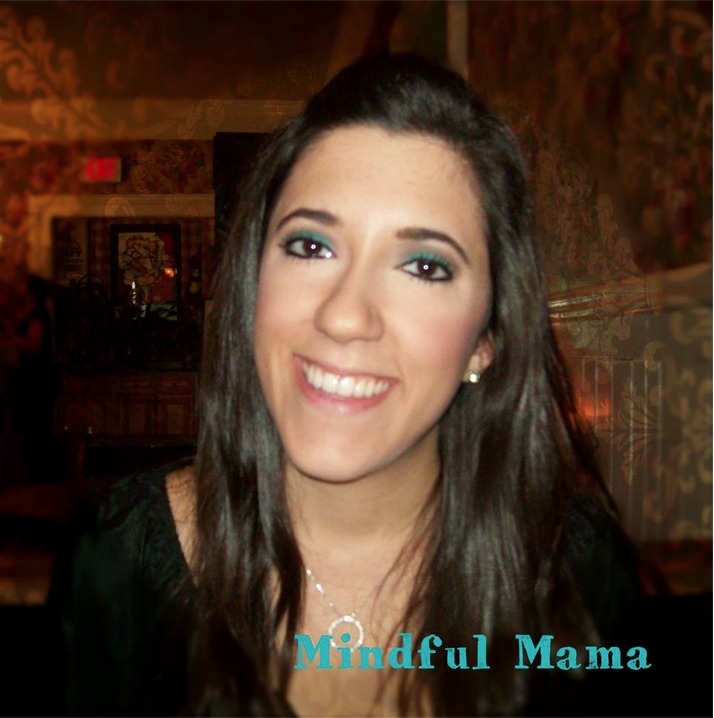 Like Mindful Mama on Facebook.
Pear Plum Apple Sautee
Mindful Mama has created a pear plum apple sautee recipe that is legal even on the intro of the GAPS Diet.
---
Homemade Apple Cider Vinegar
---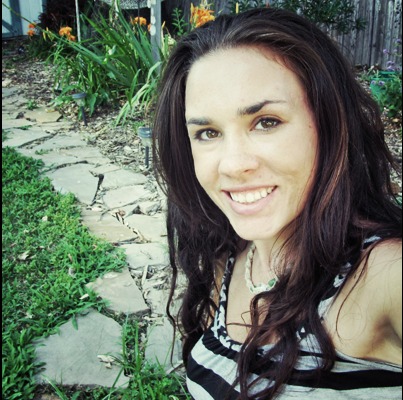 Like Homegrown in the Valley on Facebook.
DIY Make Your Own Apple Cider Vinegar
Homegrown in the Valley has a guest post from Lisa at Fresh Eggs Daily that can teach you how to make your own apple cider vinegar. I have wanted to try this, and am happy to have found a recipe for it. 
Photo by Lisa of Fresh Eggs Daily
---
Apple Pumpkin Butter Recipe
---
Like For The Love of Fiber on Facebook.
Simple Crock Pot Apple Pumpkin Butter
For the Love of Fiber had a yummy looking way to make Apple Pumpkin Butter (she seems to have removed it, this link goes to an archived version of the page). You can substitute date sugar as a sweetener to make it GAPS legal.
---
Apple Salad Recipes
---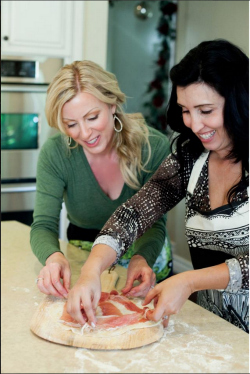 Like The Organic Kitchen on Facebook.
Chopped Salad with Apple Vinaigrette
The Organic Kitchen always has the most beautiful photos of her recipes, and her apple salads look gorgeous, don't they? Here is her chopped apple salad with vinaigrette.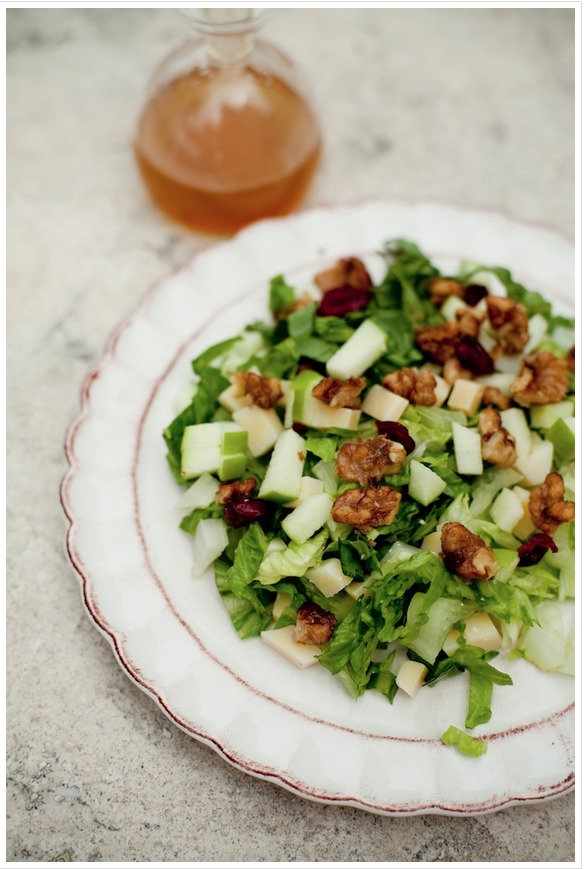 Greens with Pomegranate Vinaigrette
And if you thought the last salad looked good, look at this! These greens with pomegranate vinaigrette look amazing, don't they?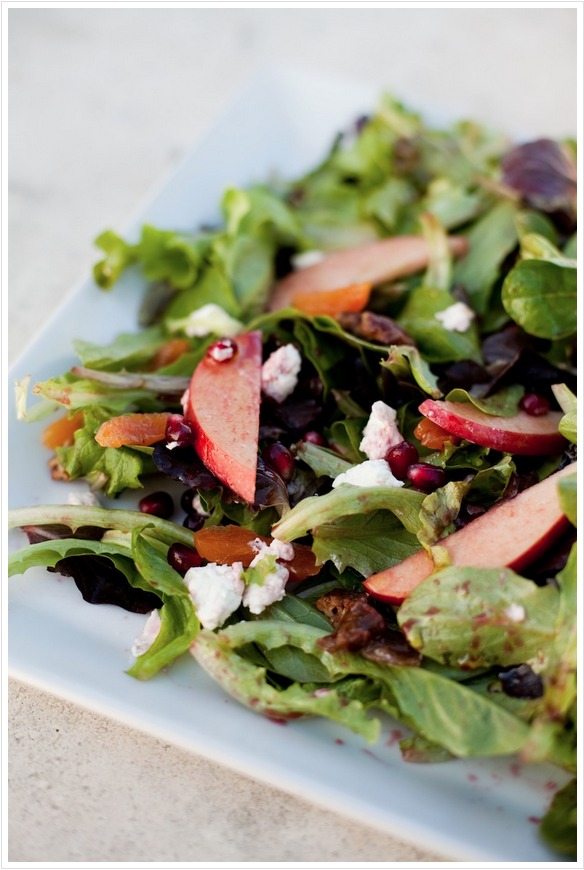 ---
---
Like Whole Green Love on Facebook.
Fall Apple & Bacon Salad
Whole Green Love has created a sweet and savory Apple and Bacon Salad. Check it out!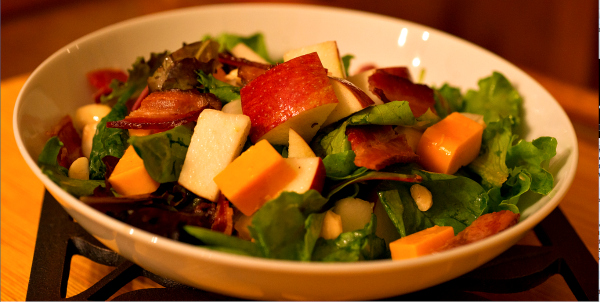 ---
Apple Tea Recipe
---
Fall Tea Infusion
Whole Green Love has also come up with a Fall Tea Infusion that is sure to bring your green tea to the next level.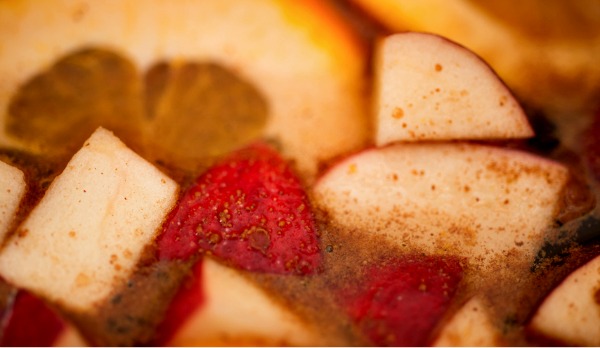 Apple Pancake Recipe (Or Waffle Recipe)
---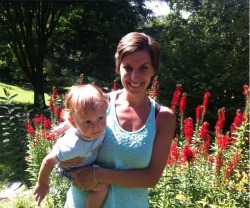 Like Real Food Outlaws on Facebook.
Apple-Cinnamon Waffles (or Pancakes)

The batter for these Apple Cinnamon Waffles can also be used to make pancakes. Don't they look delicious?
Apple Pockets
---
Like Life Made Full on Facebook. 
Apple Pockets Recipe
This apple pocket recipe looks like something I want to try after we transition off the GAPS Diet. Yum!
---
Apple Muffin Recipe
---
Like Whole Lifestyle Nutrition on Facebook
Paleo Mini Applesauce Muffins
Just the sight of these muffins makes me hungry. If you make a batch of these paleo mini applesauce muffins, just give me a call. I'll be right over...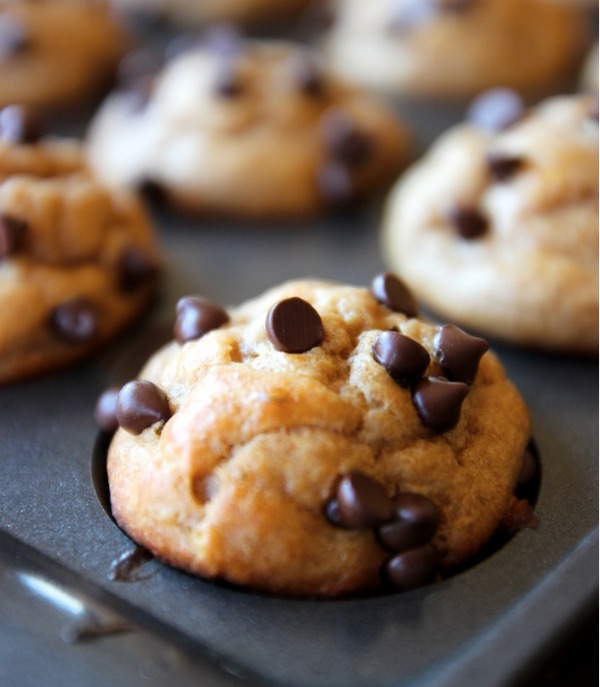 ---
Apple Pudding Recipe
---
Like Meatified on Facebook.
Apple Pie Pudding
The picture of this apple pie pudding makes my mouth water. (If you are on the GAPS Diet, you will want to use honey instead of maple syrup for a sweetener.)
I hope you've enjoyed looking over this collection of recipes with apples, and have discovered some new blogs you had not seen before. If you try any of these recipes, please leave a comment, below, and let me know how they turned out!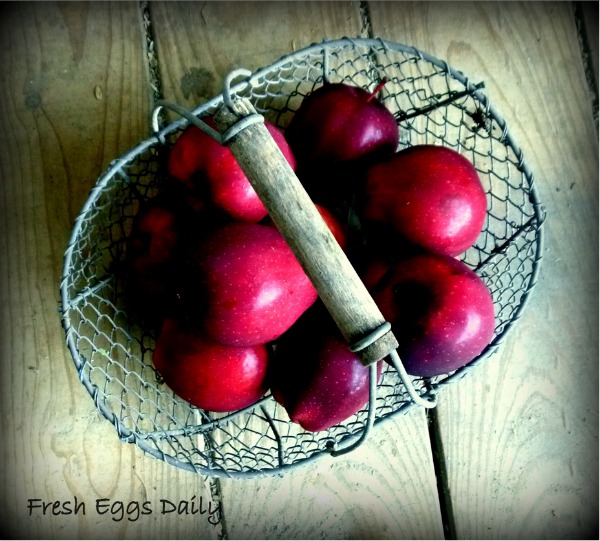 Photo by Lisa of Fresh Eggs Daily.
Return to top of Recipes with Apples
Wellness and Workouts
› Recipes With Apples
PAID ENDORSEMENT DISCLOSURE: In order for me to support this website, I may receive monetary compensation or other types of remuneration for my endorsement, recommendation, testimonial and/or link to any products or services from this blog. Thanks for understanding!
---
---